Archie, The Social Media Anarchist is an anti-data collection and privacy tool that controls your web browser while on Facebook. Archie clicks, shares, posts and reacts to things at random, creating an incomprehensible data profile of yourself that is useless to advertisers and Facebook. 

2017 and 2018 was a unsettling year for internet users and their privacy (or lack thereof). In an era where our technology moves faster than our policy, where iPhones and Alexas are in our homes and pockets, where the most in-demand commodity is
data
and
who you can sell it to
, the people must arm themselves with the most effective potent tools available to them. On the heels on the break of the earth-shattering Cambridge Analytica scandal, Archie offers a countermeasure for invasive data mining and its buyers.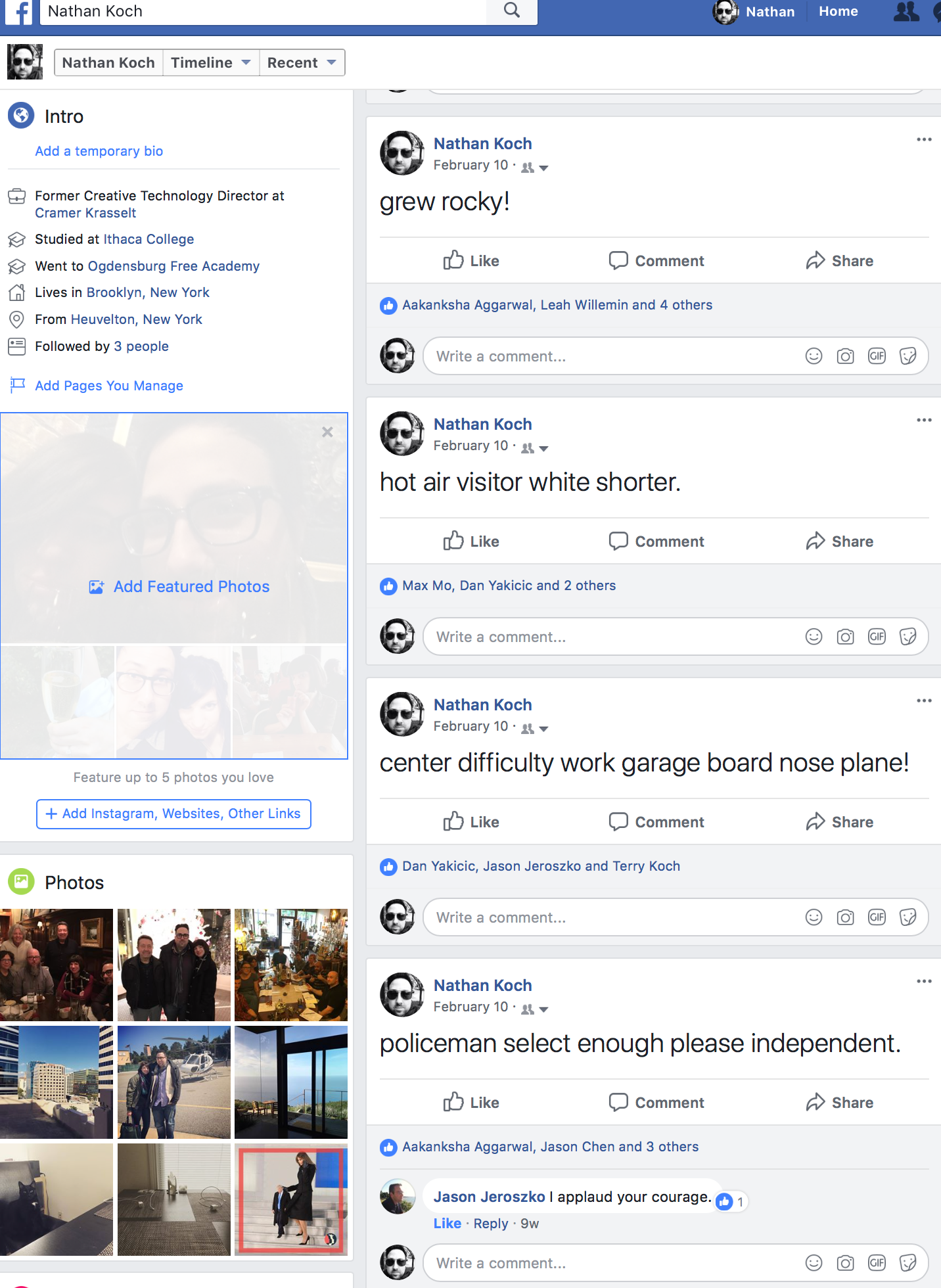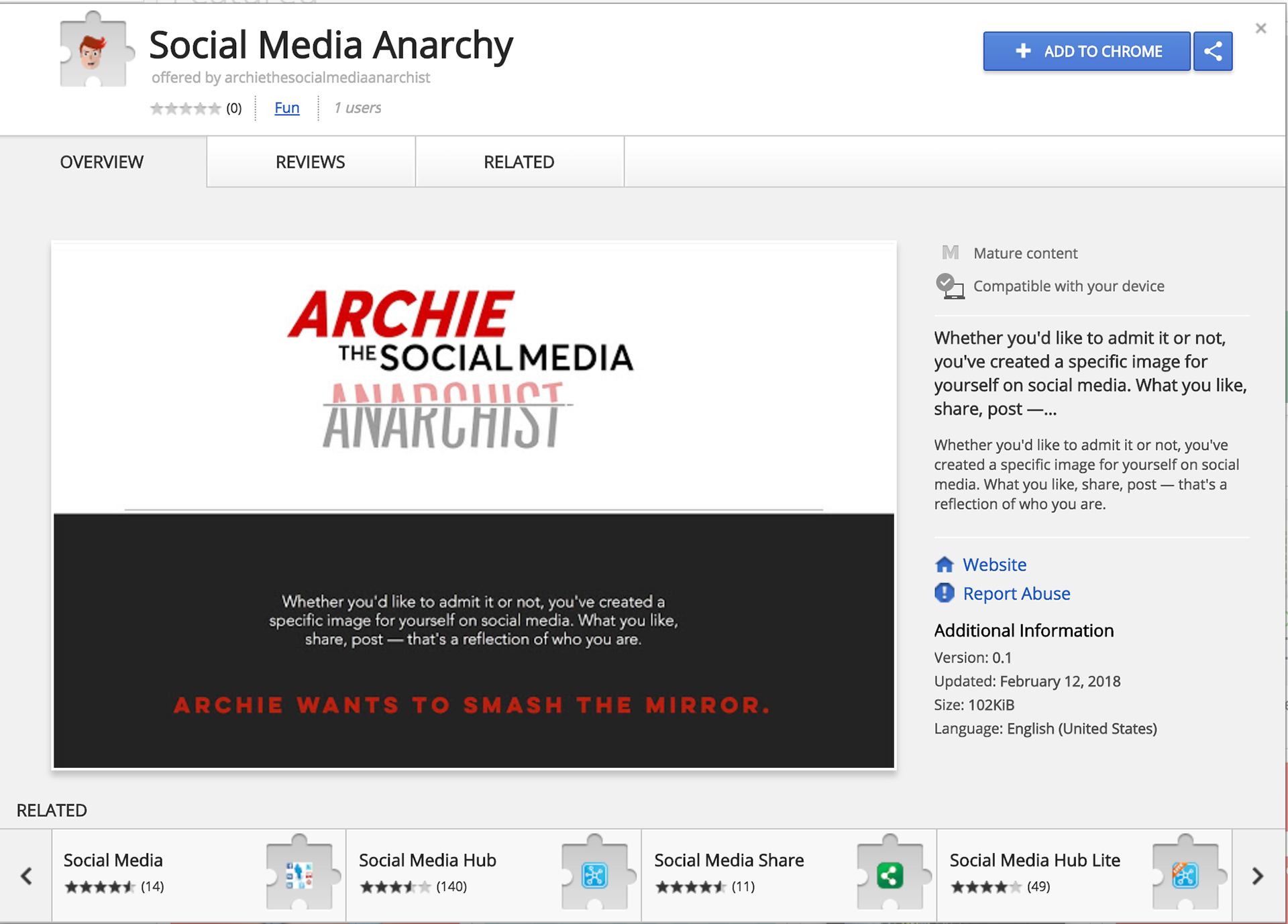 When running on Facebook, Archie reacts and clicks at random and posts statuses of intelligible gibberish which generates data that is effectively useless. Archie is only effective on Facebook while using Google Chrome and is easily disabled in the extensions settings on chrome.