In August 2016, we were presented with the challenge of creating a $5 million integrated marketing campaign for Ocean Spray that appealed to YAYA consumers without alienating the brand's current targets. We were asked to use the definition of the Ocean Spray cooperative to reinvent the 86-year-old brand, which is currently seen as corporate with mass-produced products. We were given the challenge to develop a message that not only resonates with 18-to 24-year-olds, but also gives them a lens through which they can see Ocean Spray as a cooperative.
Role:
Graphic design, concept, web design, out-of-home ad design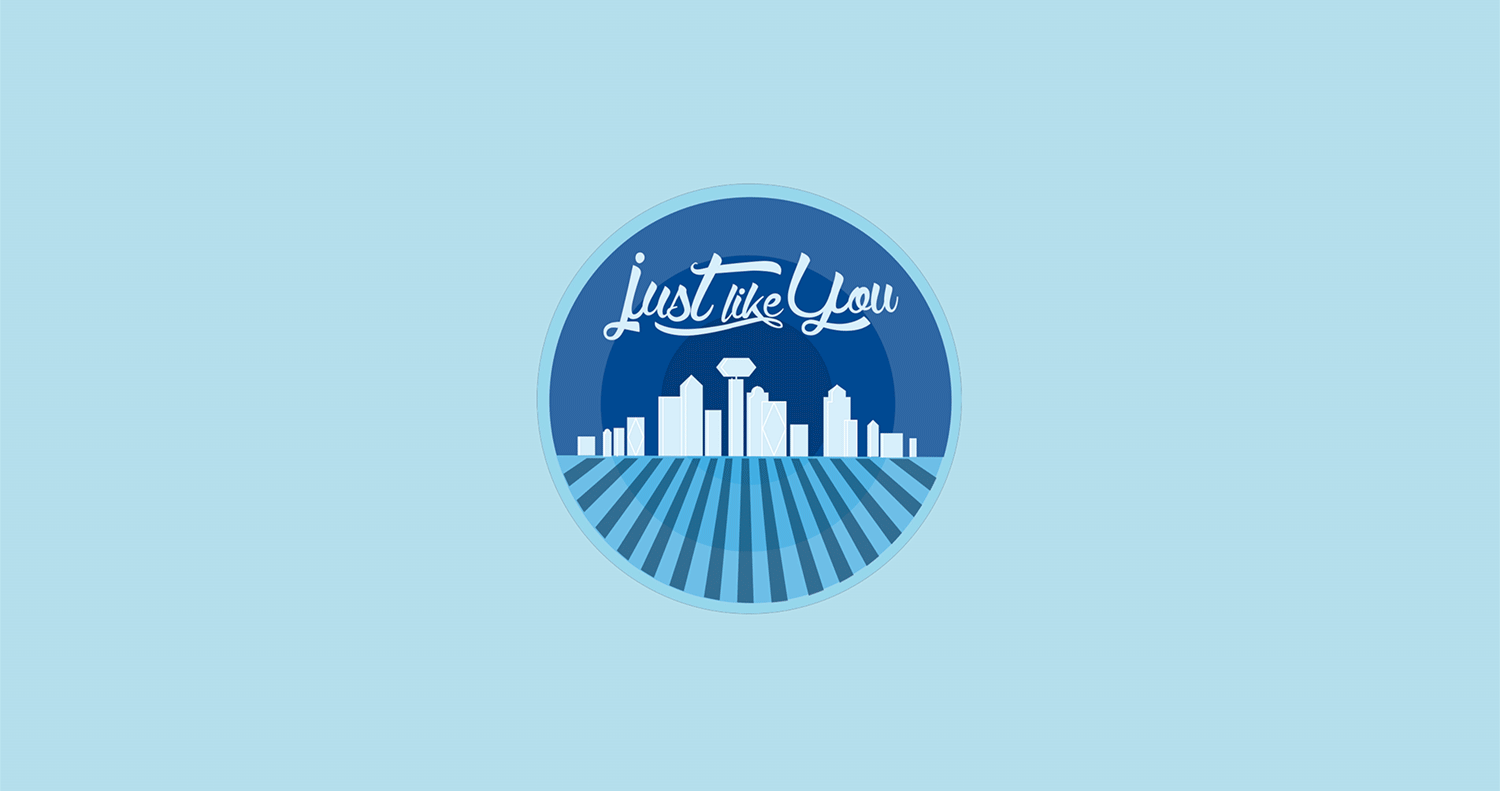 That's where our tagline "Just Like You" comes into play. "Just Like You" speaks to the consumers who are confident and motivated by their dreams. How motivated? So much so that when adulthood and the big, bad world get in the way, the best fix is to find the humor in the used-the-salt-instead-of-the-sugar moment. Ocean Spray gets it. They know what it's like to go up against the big corporations that hold the power. They know how it feels to make a confident step, just to realize there's gum stuck on the bottom of their shoe. And, they know how it feels to rally around others who might be facing the same ups and downs. Our campaign tactically embodies the digital, experiential and social strategies to communicate life's most authentic blooper reel.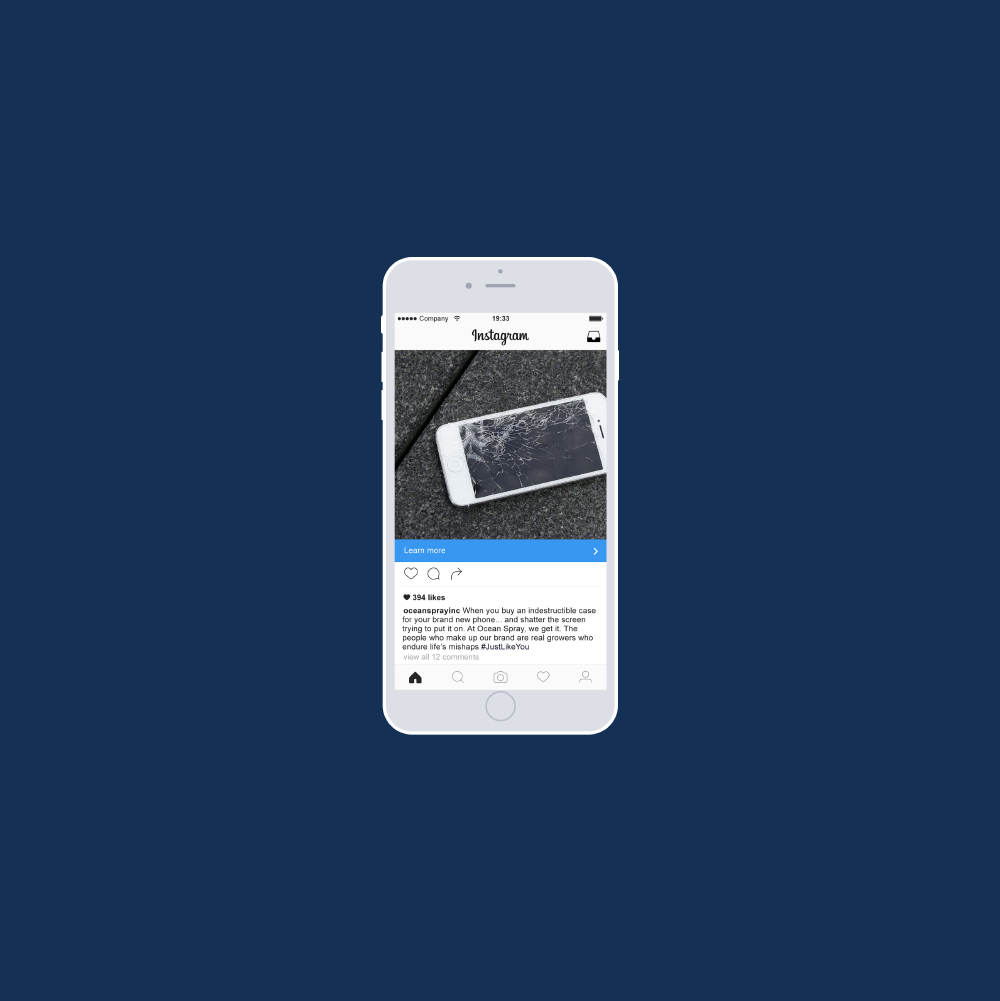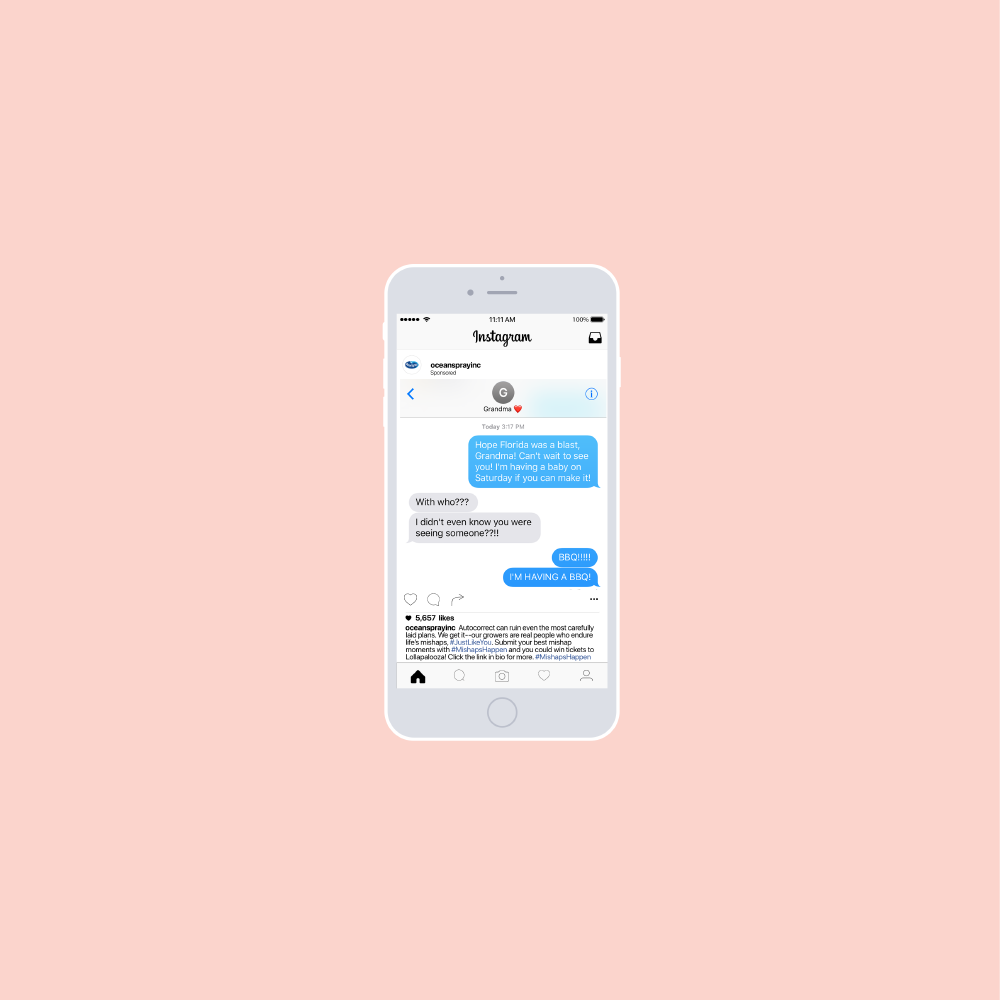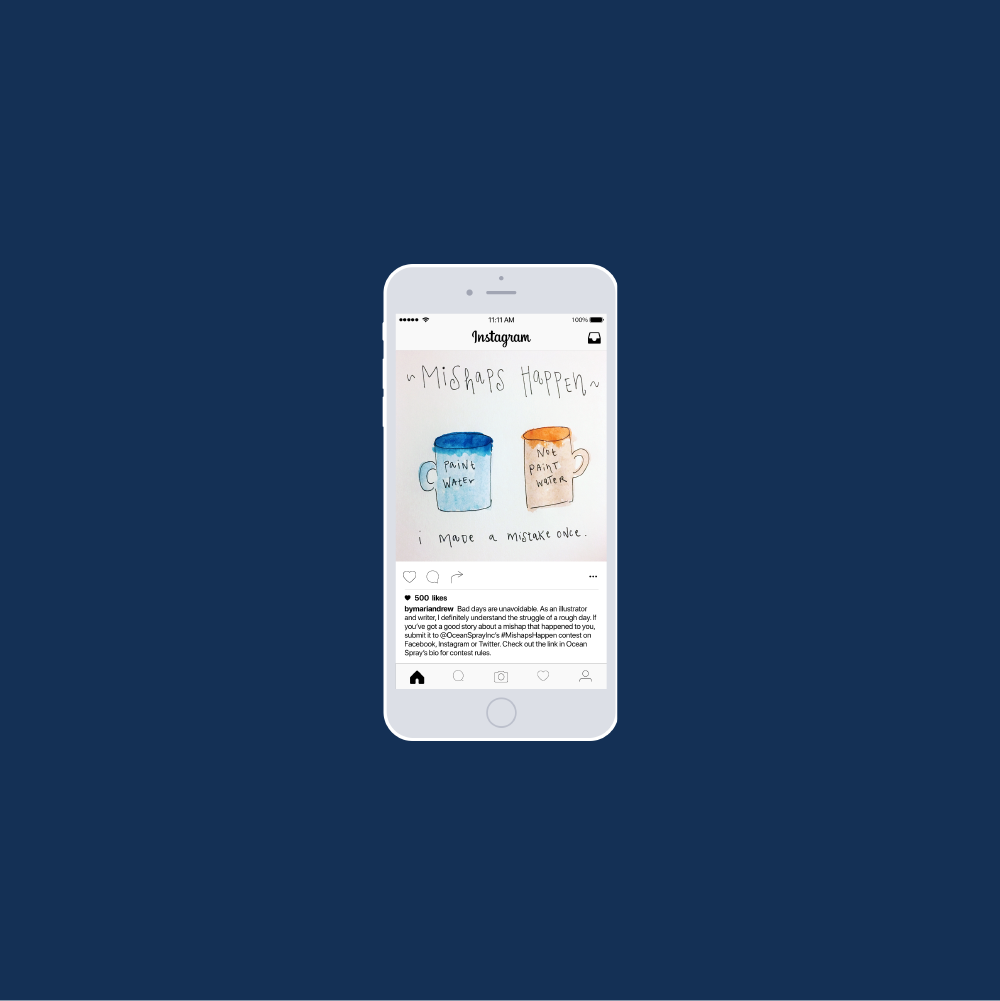 Our campaign sought to connect Ocean Spray's growers and our target audience through a universal truth: mishaps... happen. With heavy social media outreach and user engagement, we showed the grower's less-than-perfect side, and encouraged our target audience to do the same.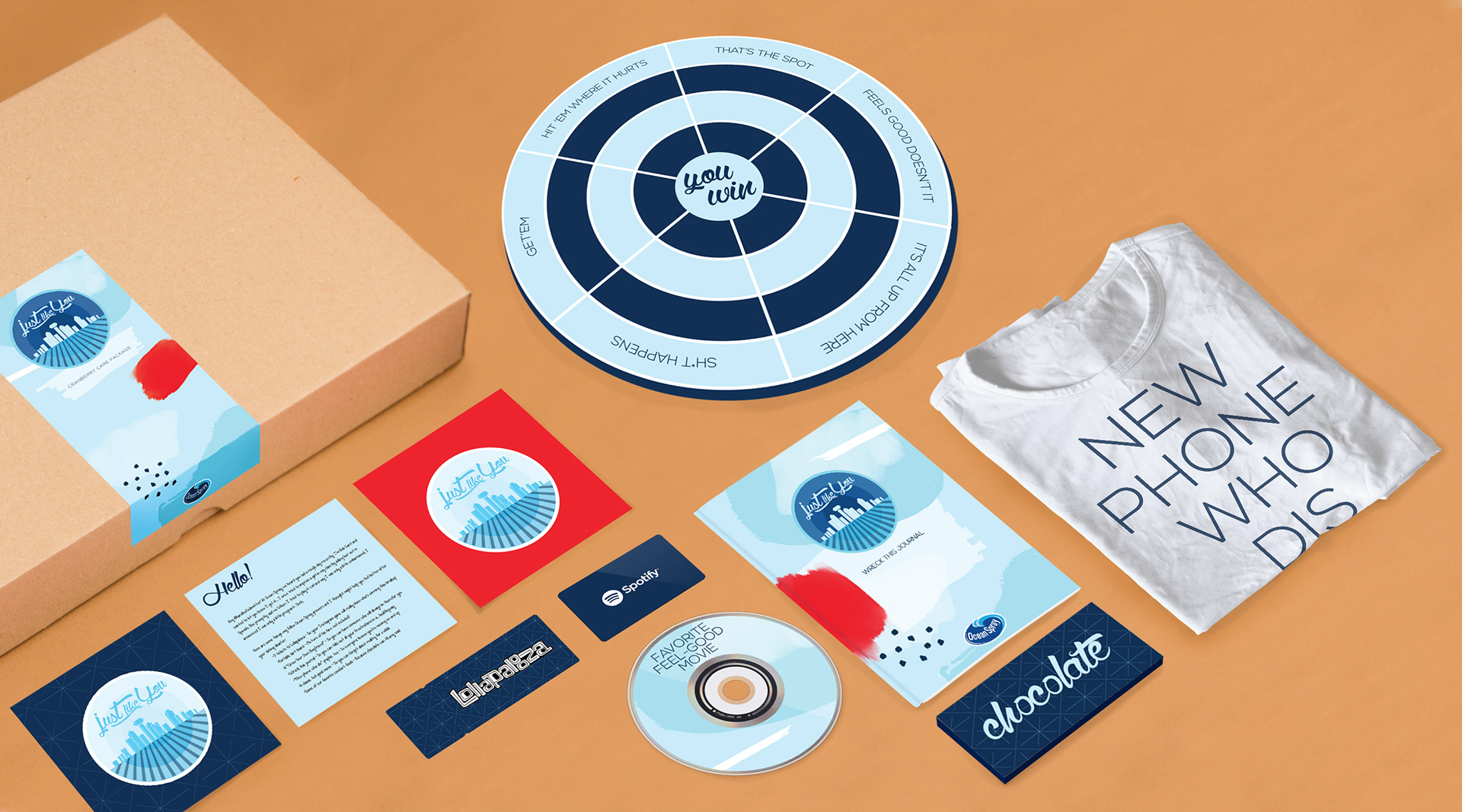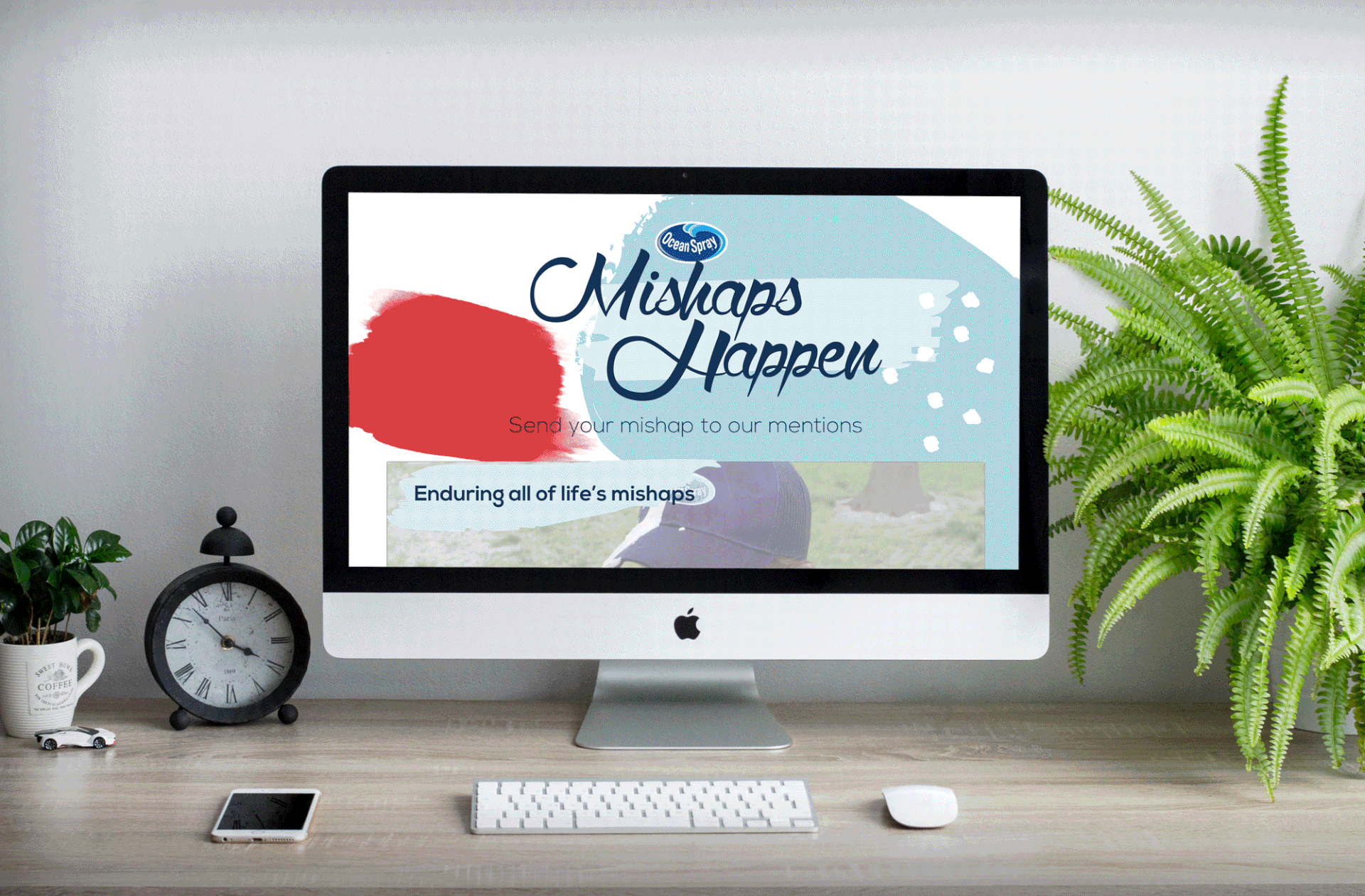 An all-expenses paid trip to Lollapalooza provided some incentive to share some... less than flattering moments. These moments are populated on the "Mishaps Happen" microsite where users can peruse and laugh-out-loud at other's far too relatable mishaps. Here, they can also get a glimpse into the Lollapalooza fun if their mishap didn't get the winning prize. Not to worry, though, Ocean Spray sends out "Cranberry Care Packages" to the some of the good ones that didn't quite make the cut.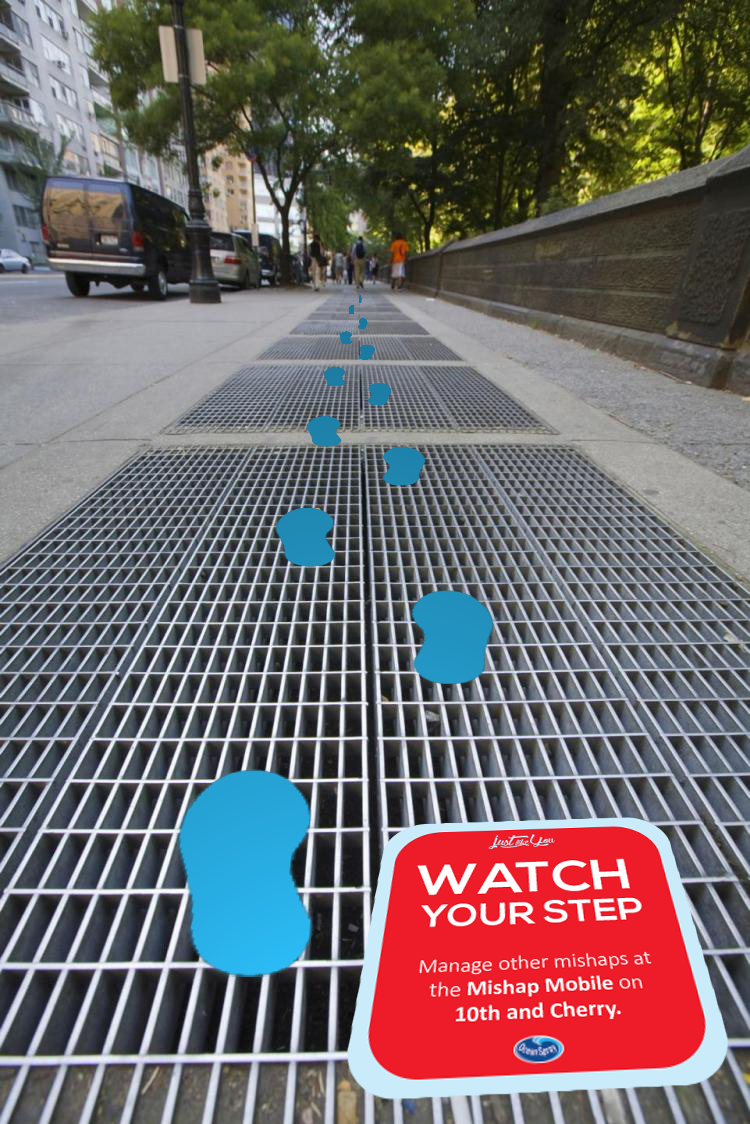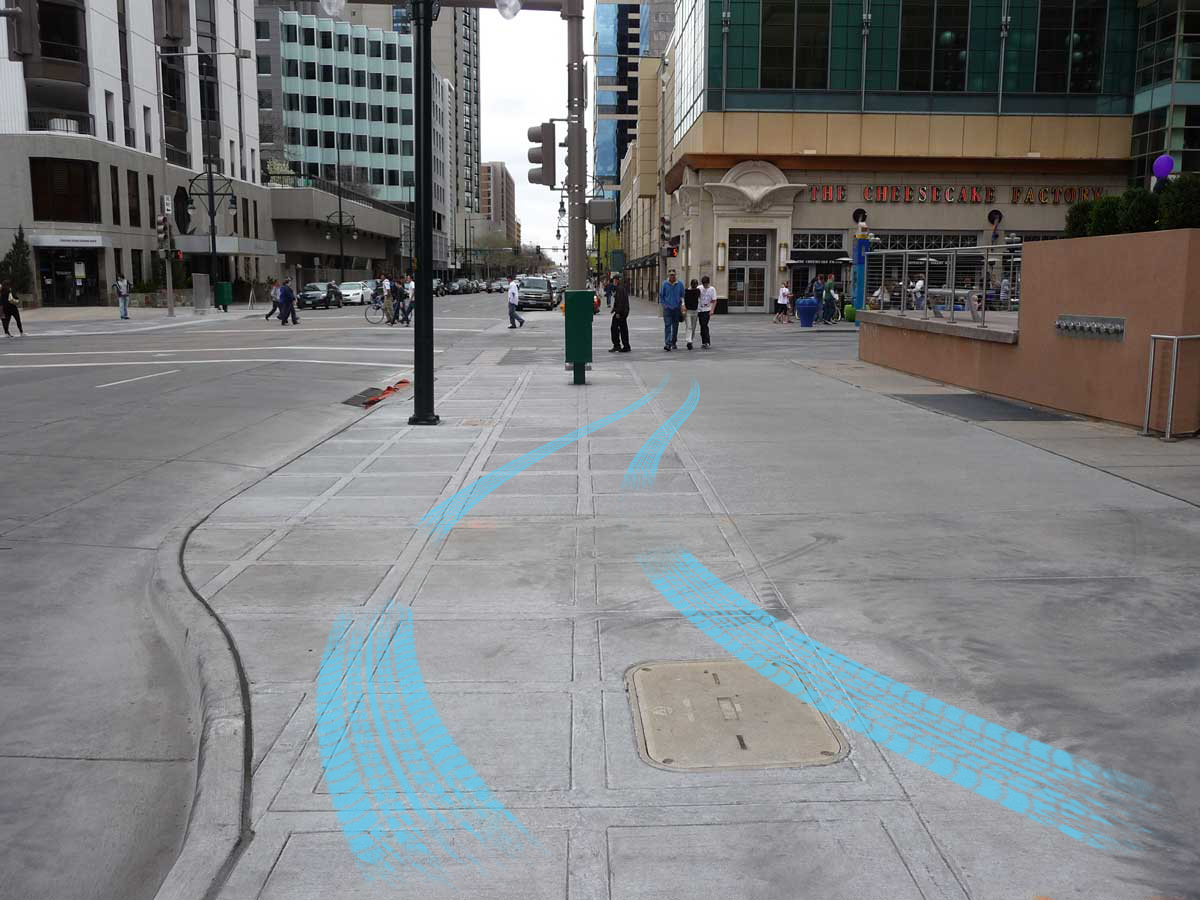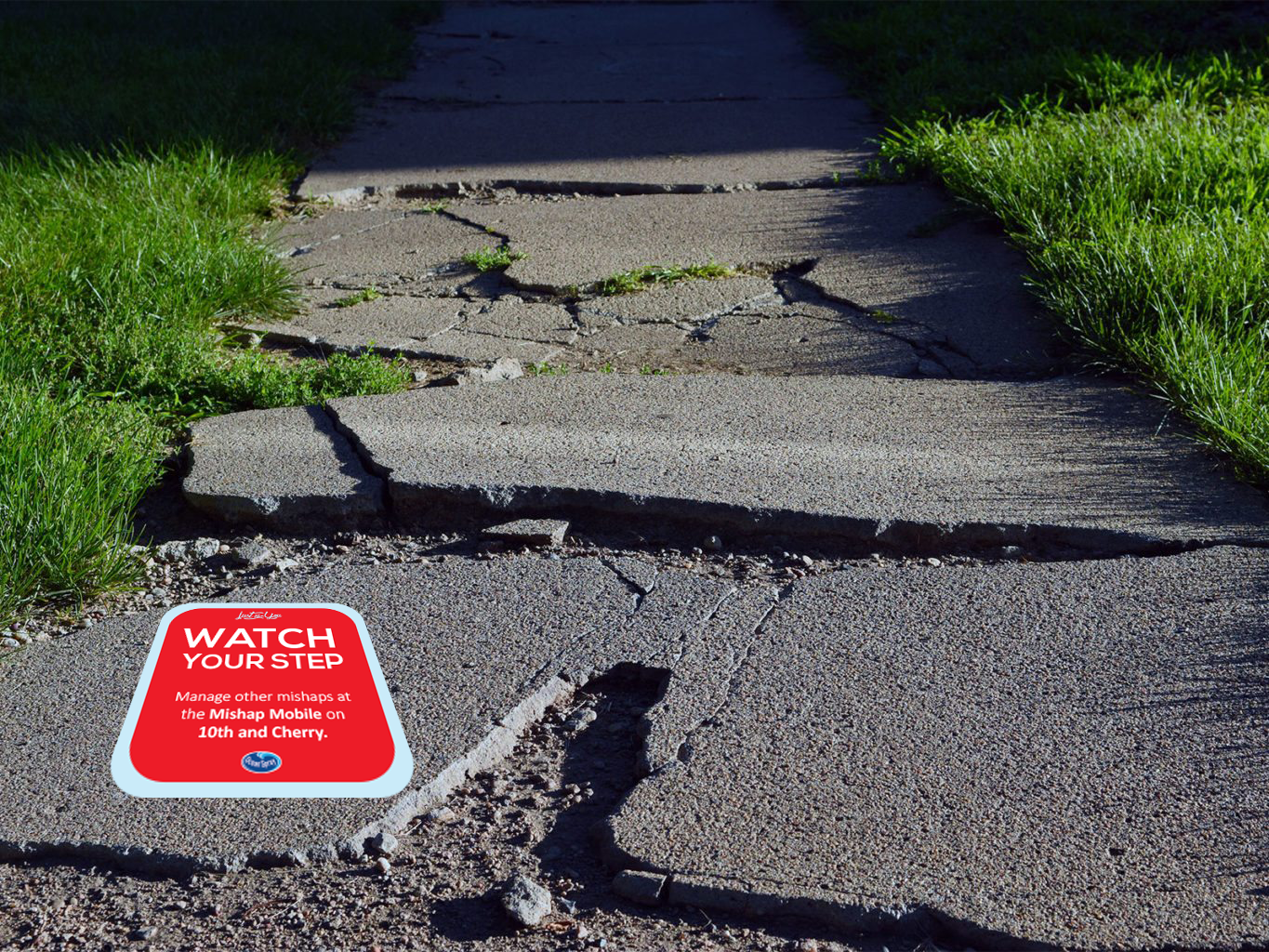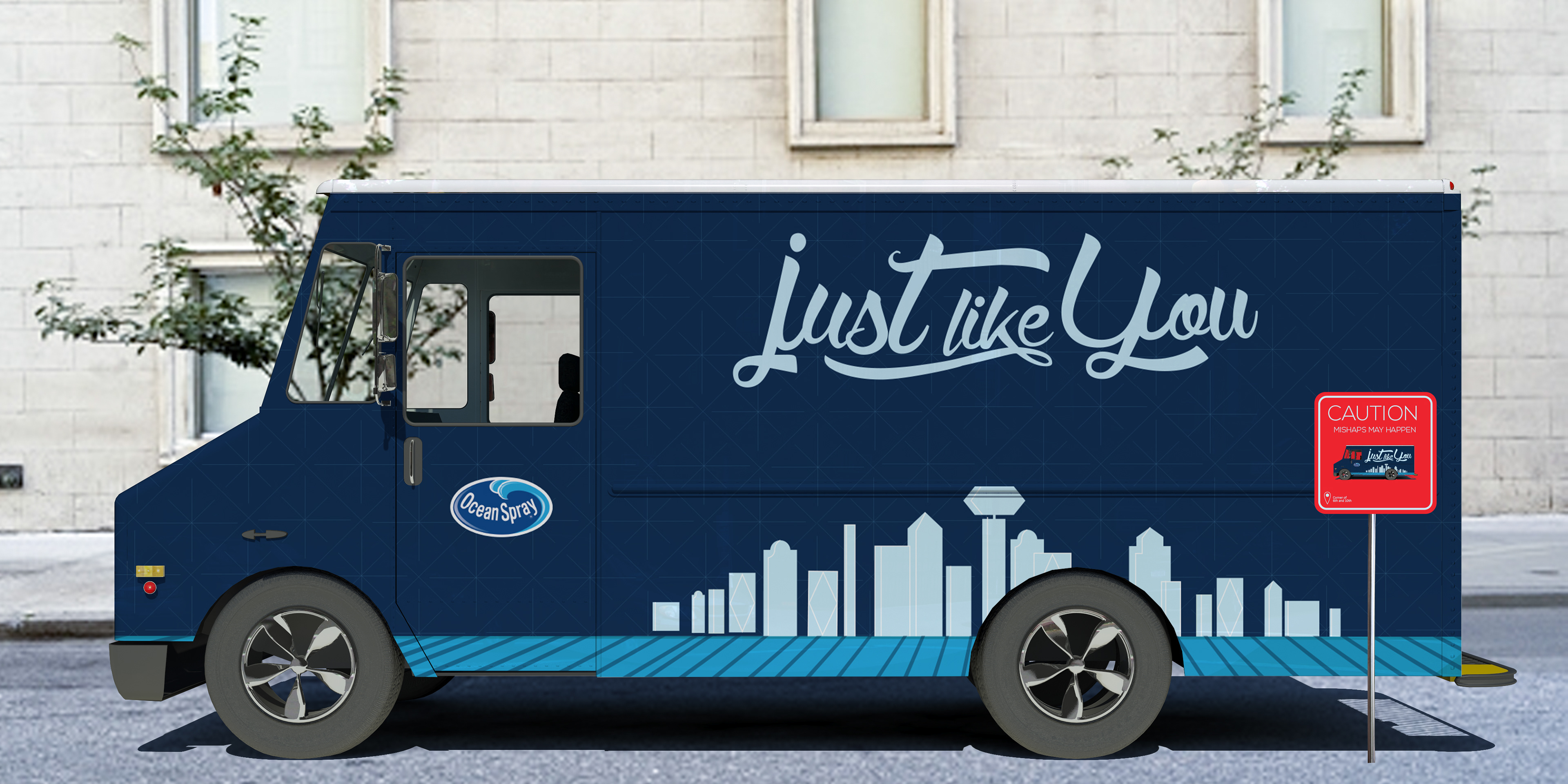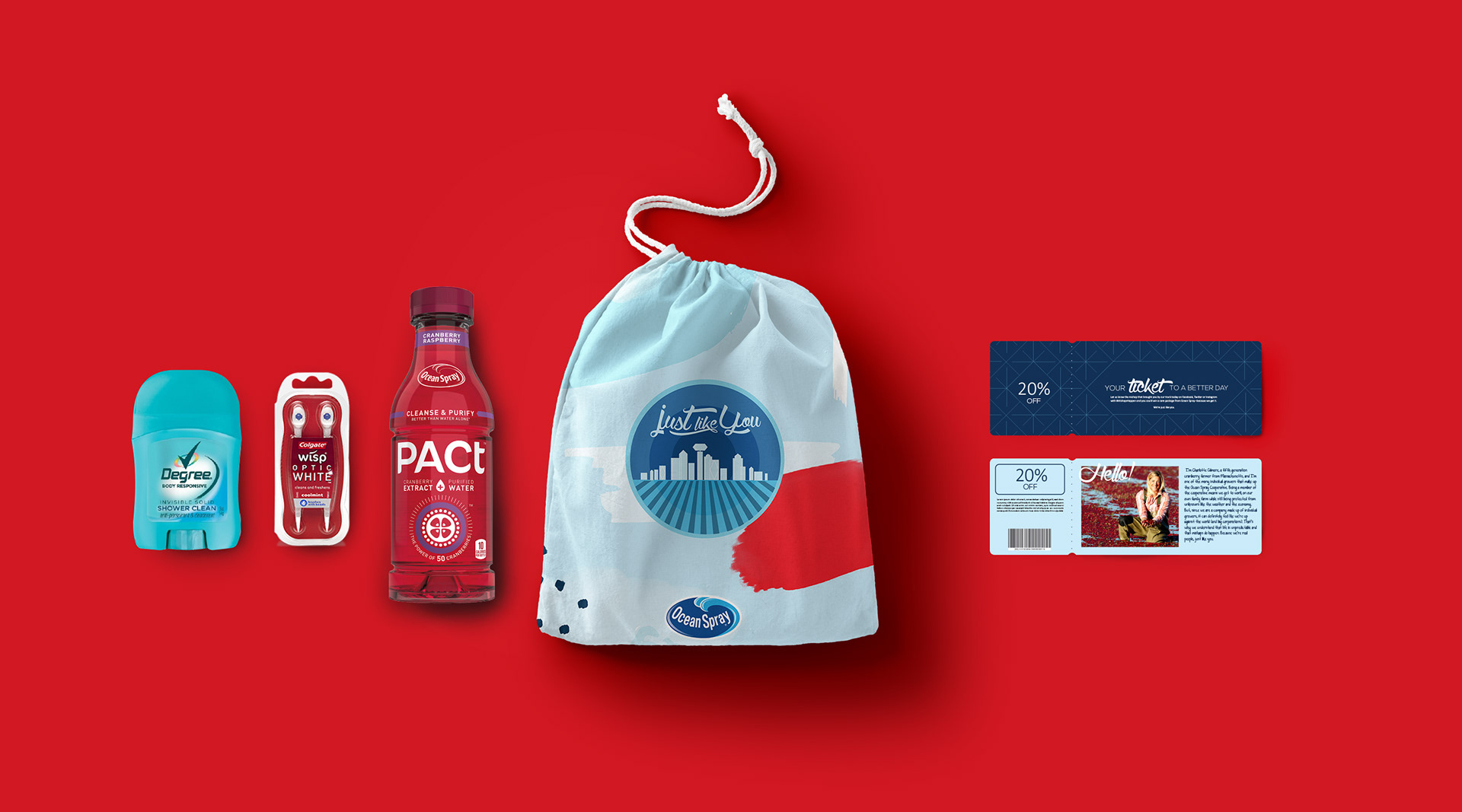 EXPERIENTIAL & OUT OF HOME
We also want to meet our target somewhere they can truly feel the connection between themselves and the brand--face to face. Our experiential event, The Mishap Mobile, will travel around the country meeting them in their daily lives, during times in which the possibility of them experiencing a mishap is the highest. Out-of-home ads are spread throughout our activation cities where our target audience is dense and leads to our "Mishap Mobile." At these mobiles, our target are given goodie bags that equip them for whatever mishaps the day may bring.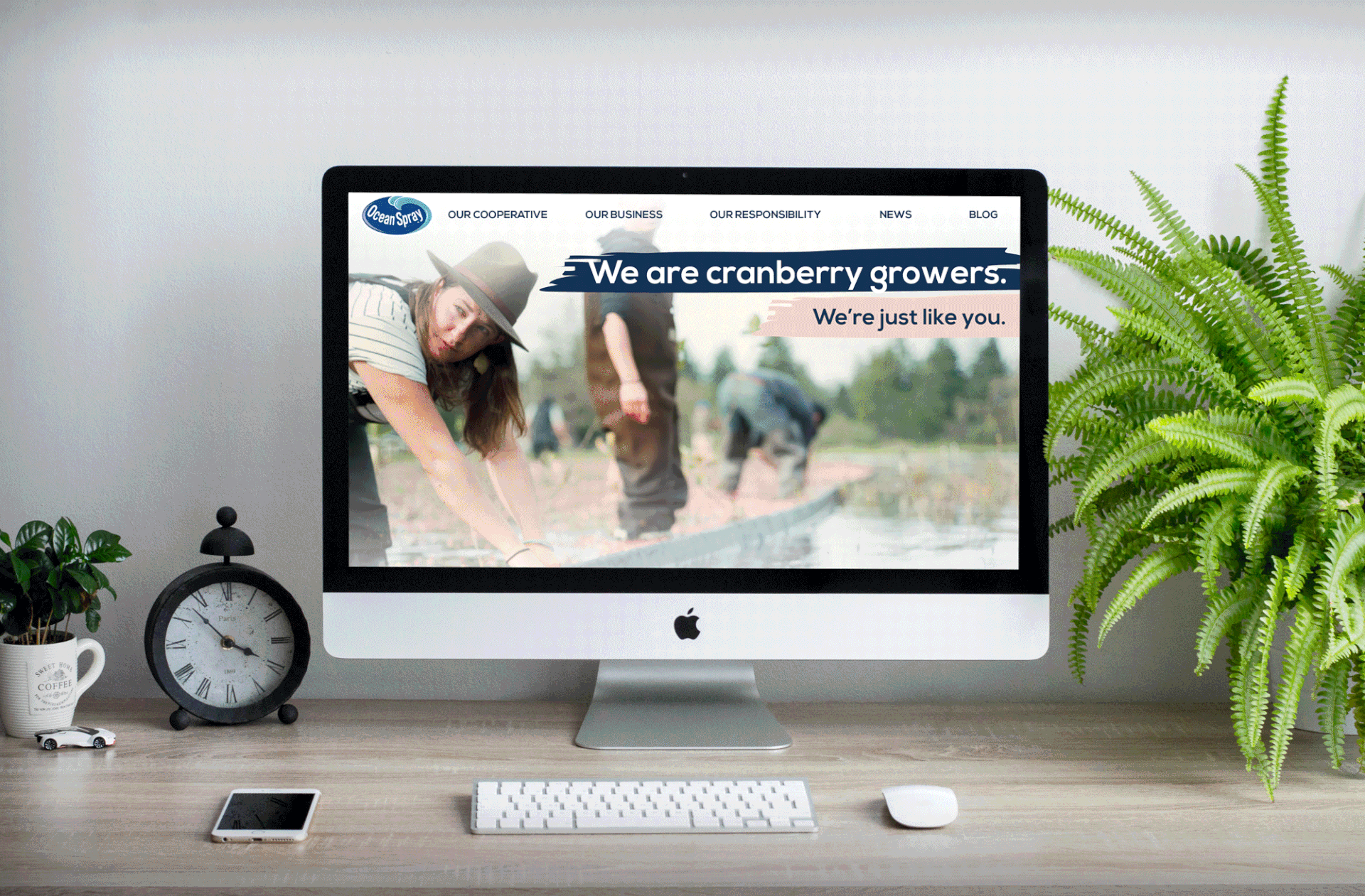 In addition to all of this, we felt a complete redesign was in order for Ocean Spray's website. Outdated and a bit hard to navigate, we revamped their website to drive home the co-op messaging and our campaign's "Just Like You" messaging.
Just Like You is a campaign produced by MOJO Ad at the Missouri School of Journalism. All contents are the property of Ocean Spray and shall not be modified, reproduced or used without prior consent.