Ovee is a sexual & reproductive health platform that empowers vagina-havers with premium content, curated products and the supportive community they need to decide what is right for their unique healthcare needs. 
Role:
Co-founder; specifically managing and producing content, which includes reviewing pitches and editing articles from contributing writers, maintaining strategic content collaborations between other organizations in the space and creating daily social media content that is consistent with our branding and mission. 
​​​​​​​
Founding team:
Jane Mitchell | Courtney Snavely
ovee.me
| 
@oveehealth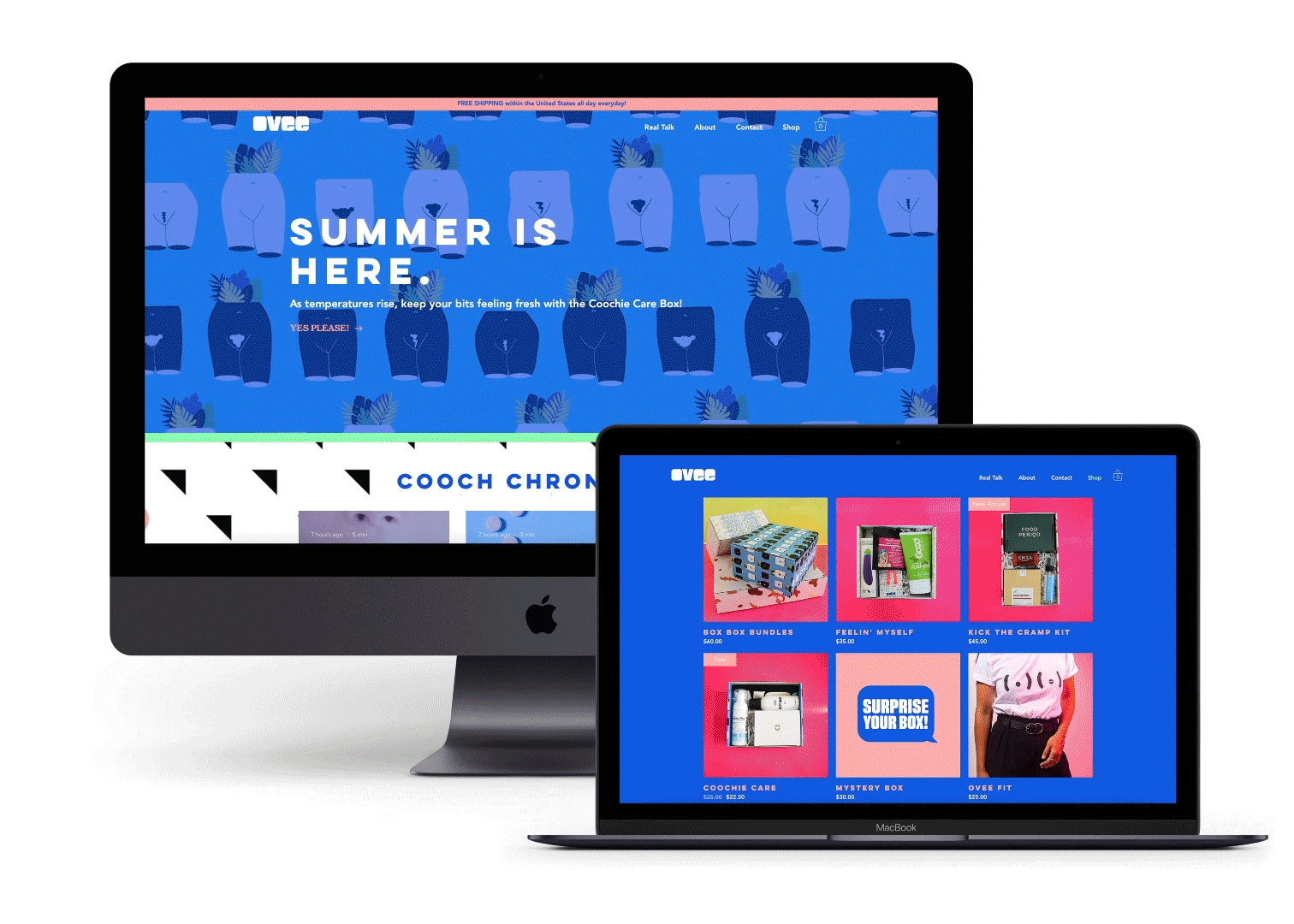 Ovee was born out of love and frustration — love (SO much love) for our fellow vagina-havers and our bodies — and the deeply frustrating, and often times isolating, experience that comes with navigating it all. The world has shied away from our bodies, on a social, educational and political level. We whisper about our periods to our "girl" friends and hide tampons in our sleeves on our way to the bathroom. We only learn about our bodies in the context of childbearing, but not what it means to have safe sex, or what consent is or what sex that is more than just straight penis-in-vagina looks like. We grow up and realize that our bodies are a political battlefield in a war waged by people who don't care about the consequences — what happens when we lose access to birth control, abortion and defunding Planned Parenthood. 
Jane, Courtney and I started Ovee because, quite simply: we've had enough.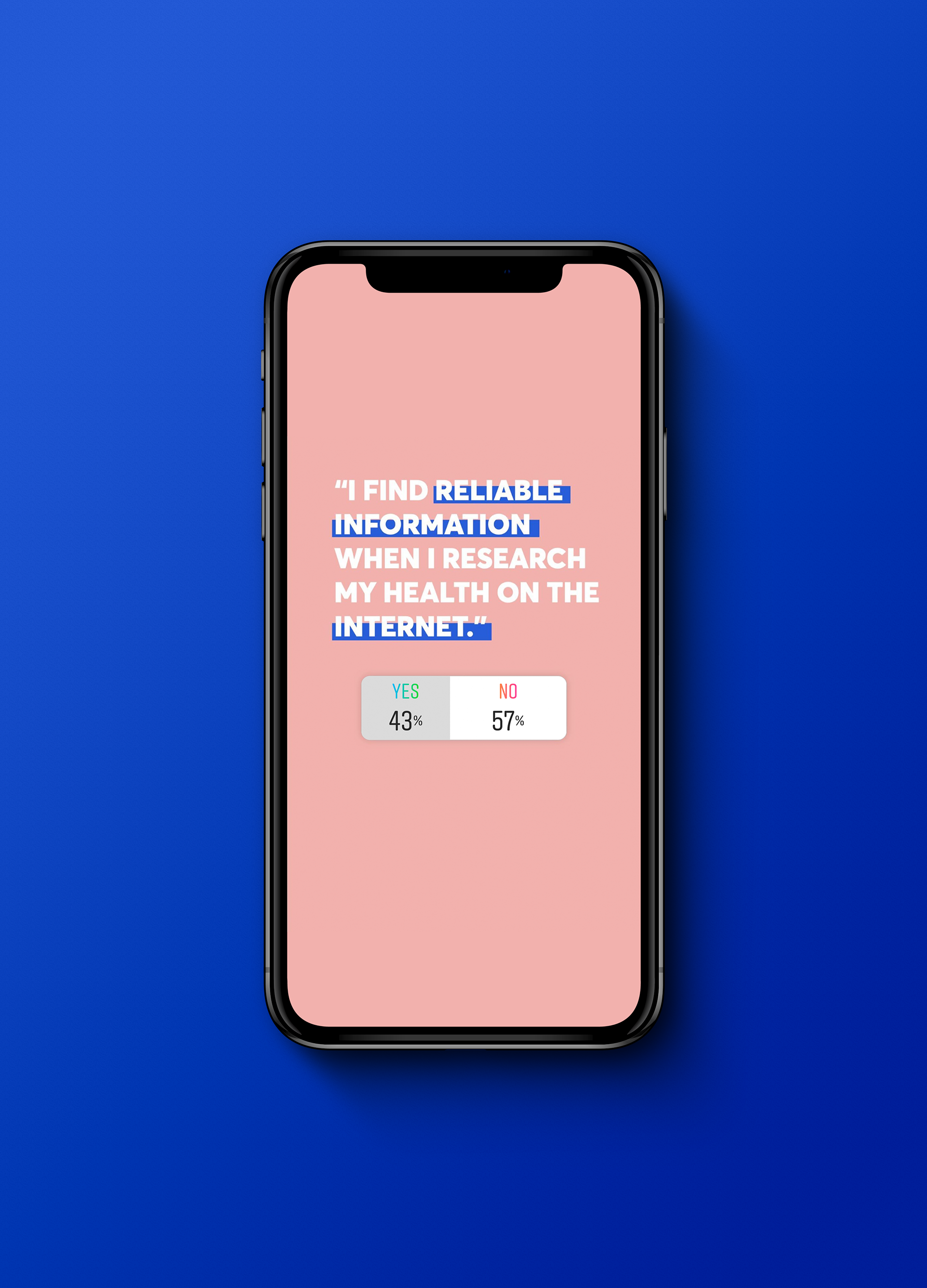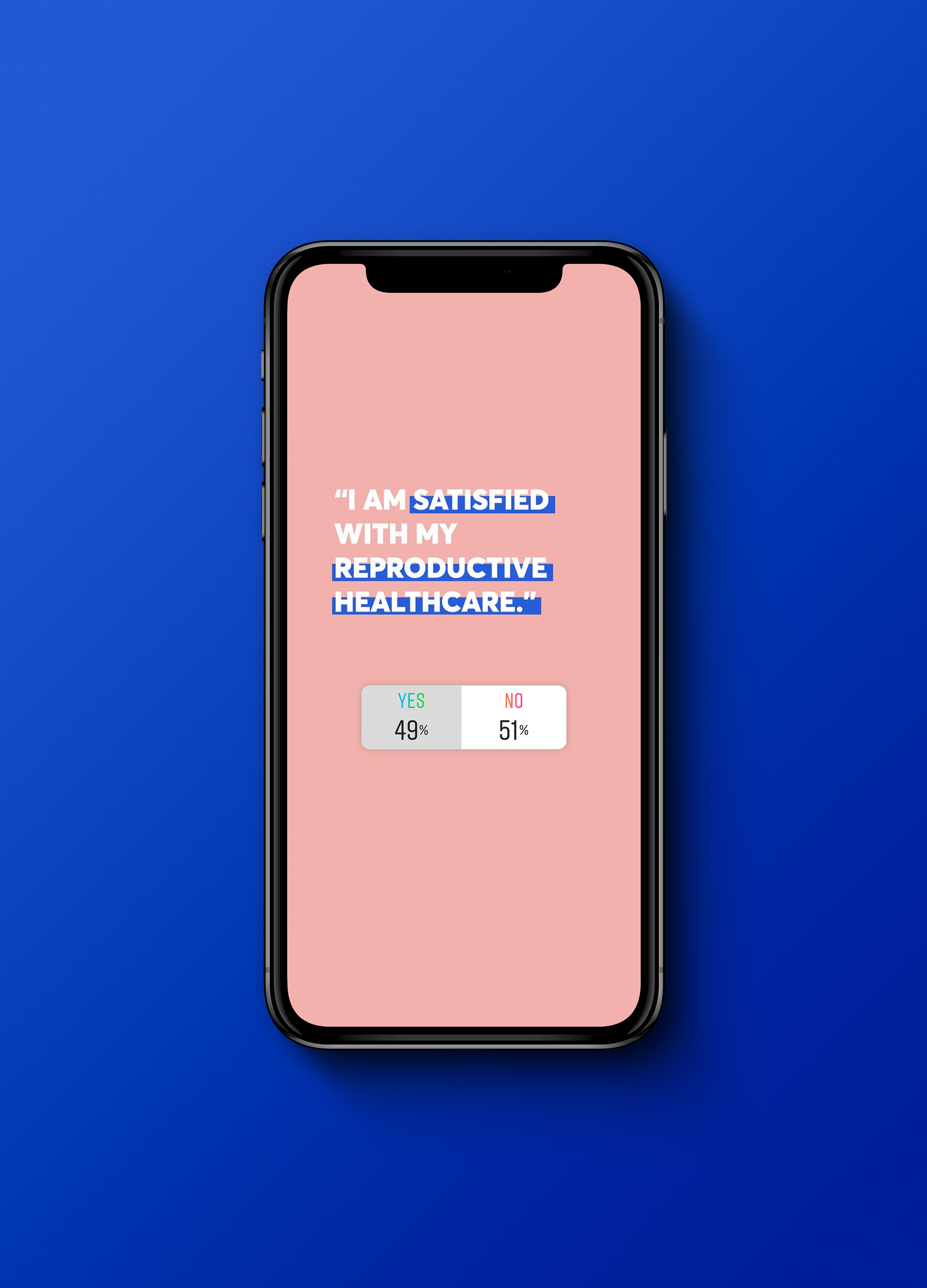 WE'RE NOT ALONE, AND NEITHER ARE YOU
We surveyed 1500 of our users and found that we weren't alone in this. A majority of our users didn't trust the information they found on the internet, didn't feel prepared by the information they received in sexual education courses they took in school and were unsatisfied with their healthcare.
There are nearly 33 million women age 15-29 in the U.S., and our research shows that they spend more than three times on healthcare than their male counterparts.
That's a lot of time and money being wasted trying to navigate your health on a trial-and-error basis. And while these numbers are demoralizing, it only stokes the fire that fuels Ovee in the first place — knowing that there is work to do be done and there are people who need it.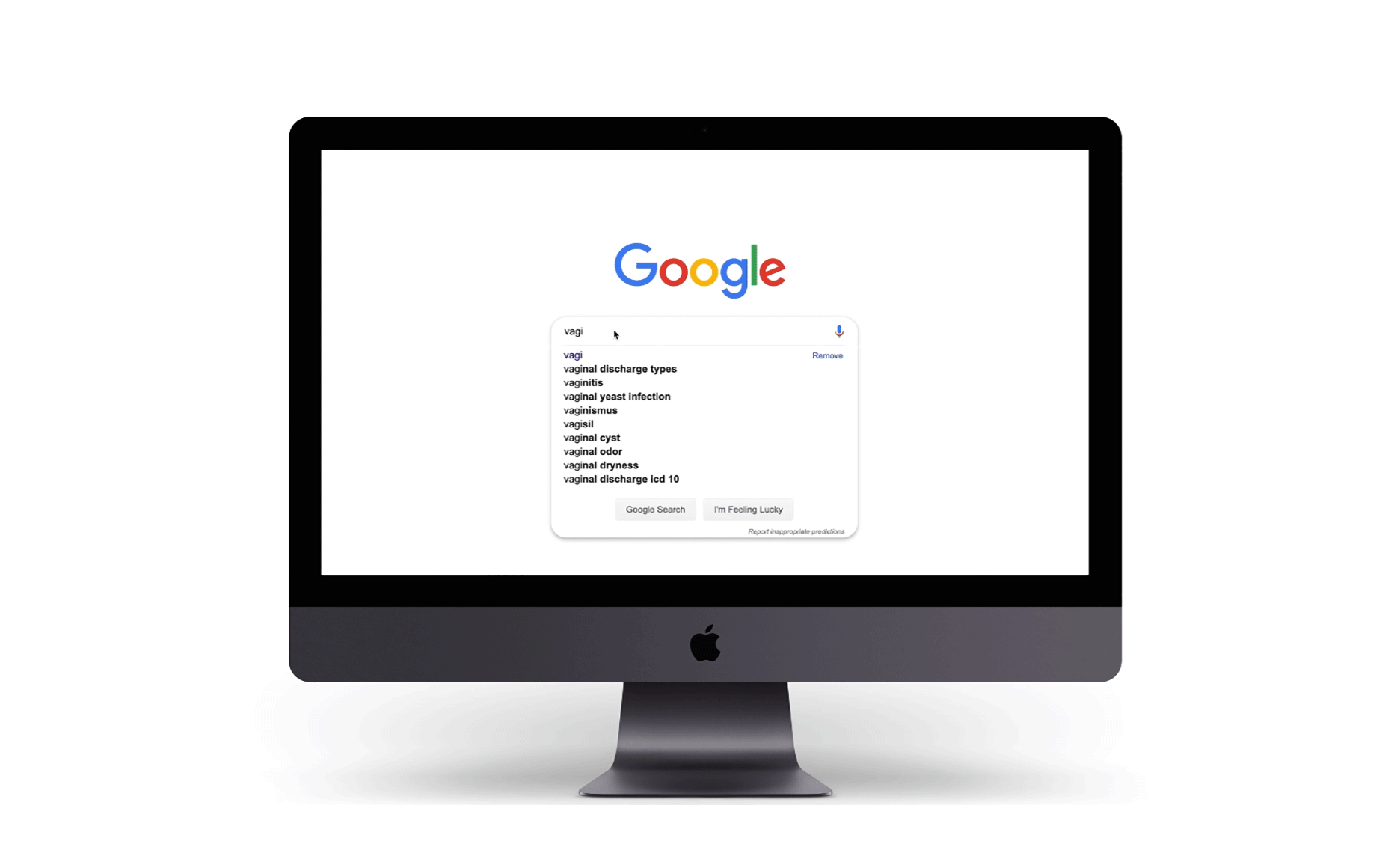 You're a young vagina-haver, and you've noticed that something "down there" is off. There's a funky smell, maybe a weird discharge, and you're itchy. You realize you just started being sexually active, and panic sets in. You're not comfortable talking to your friends (let alone your mom) about even the possibility of having some sort of venereal disease, so you do what every child of the tech boom does: turn to Dr. Google.
You quickly fall down a dark hole (schwing!) of WedMD links, Reddit threads and blog posts written by god-knows-who. You see a lot of conflicting opinions: it's probably a simple infection, or maybe weird period symptoms, but ALSO maybe it's vaginitis or cervical cancer or a case of crabs or gono or worse. 
You can make sense of this info-overload — kind of. But after your deep Google dive, you're at a loss for what to do. You can't afford a gyno visit, and since you've just moved to college, you don't even know where to find one of those. You finally confide in your friends and they toss out a variety of DIY wives' tales that range from gentle douching to putting a clove of garlic on your vagina. Maybe the best thing to do is to wait it out, but you wish you could have at least a bit of peace of mind.
We believe that information is power. The problem is that there's so much of it out there that it's hard to navigate and decipher on your own. That internet spiral is a universal experience we all know very well — vagina-having or not. However, we emphasis the particularly confusing trial and tribulations of navigating one's health when you have a vagina. First and foremost, we wanted to provide nuanced, easy-to-digest information (like, you probably have bacterial vaginosis, and that means you just need some antibiotics and you're good) and then connecting you to the information and resources you need.
We developed a chat service that will answer your
literal
burning questions in real time. We'll talk you off that ledge and provide you with the answers and help you need. Whether that's linking you to a vetted article about how to properly insert a menstrual cup, the difference between a yeast infection or bacterial vaginosis or recommending a pelvic health podcast to help you make sense of your condition. 
Think of us like the vaginally well-informed, level-headed friend you didn't know you needed.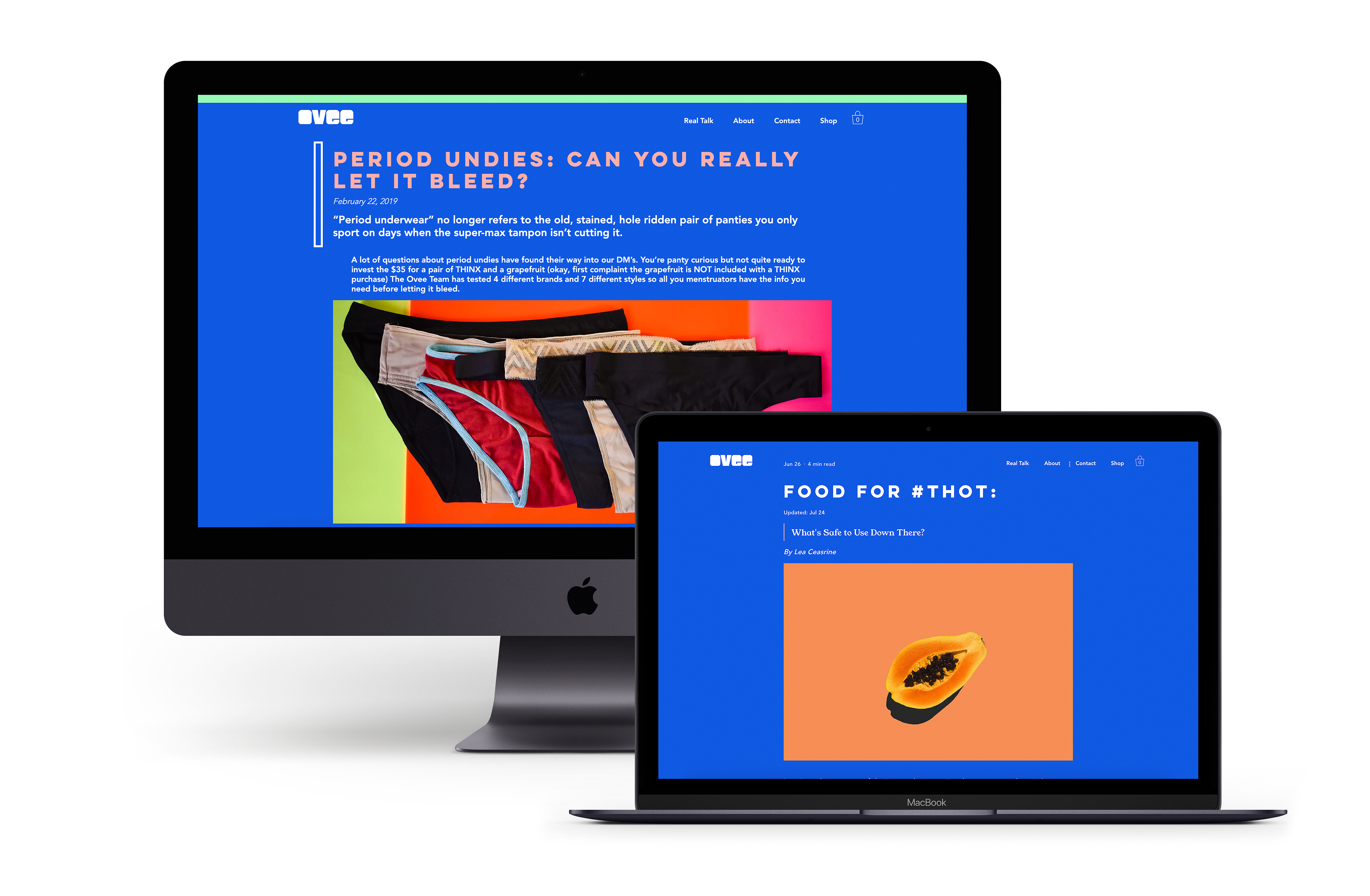 WE PUT OUR COOCH ON THE LINE
In addition to personal, well-informed and in depth articles, we also methodically test and review the latest in sexual and reproductive health products. This ranges from seemingly strange new period products to holistic cramp remedies to off-the-beaten-path sex toys and more.
Think of us like the Wire Cutter, but for your vagina. We put things to the test and give you our honest opinion, sparing no bloody detail (sometimes literally tho). In fact, every month, I test out an alternative period product (meaning not a run-of-the-mill tampon or pad), and document it live on our
Instagram stories
. 
We know that putting anything in, on or around your vagina is a major risk — not only health-wise, but financially speaking too. We know that our community wants to try new things when it comes to their sexual and reproductive health, but we also know the leap from "tried and true" and something new can be a scary one. We like to provide them with firsthand accounts they can trust, which can be the extra push they need to make that jump.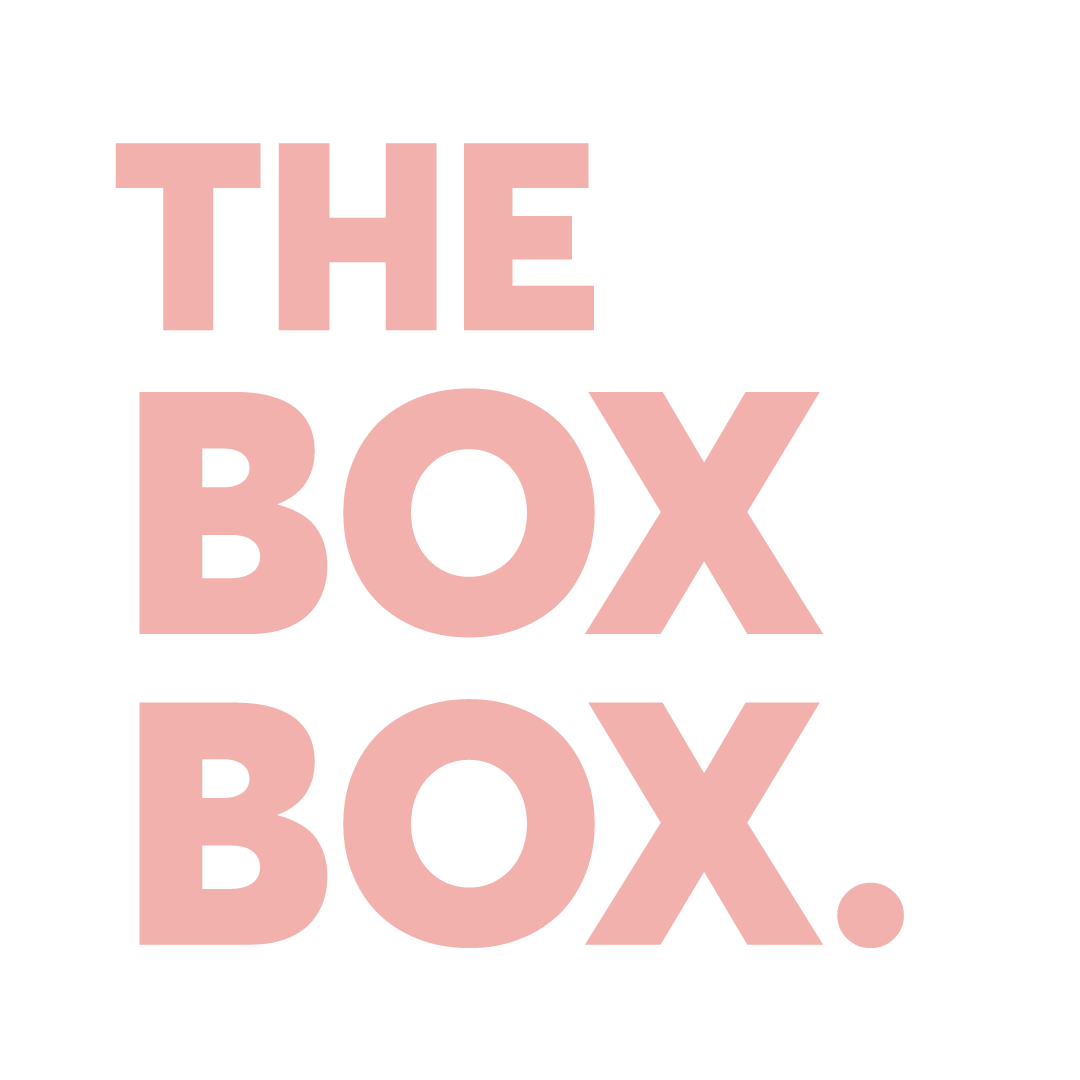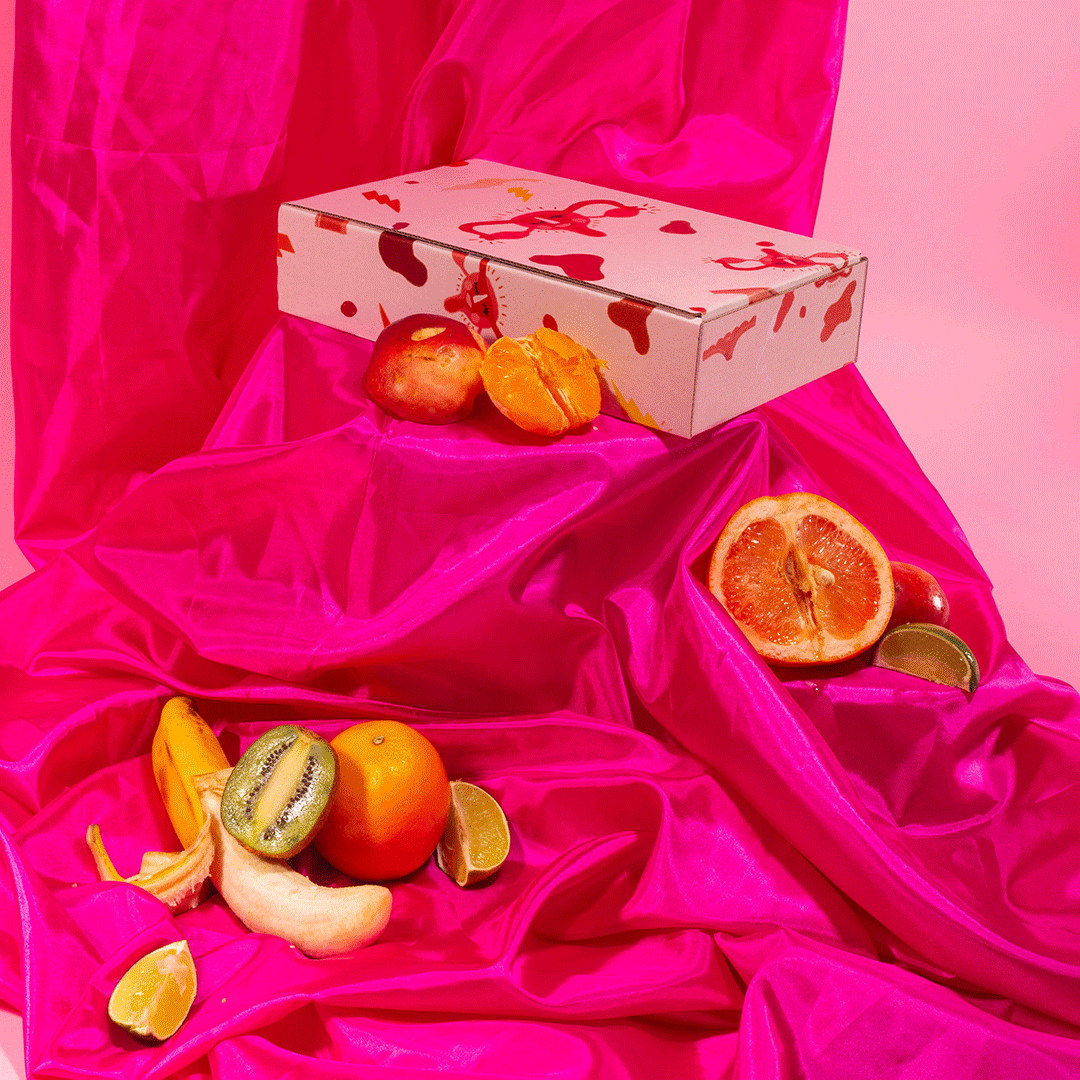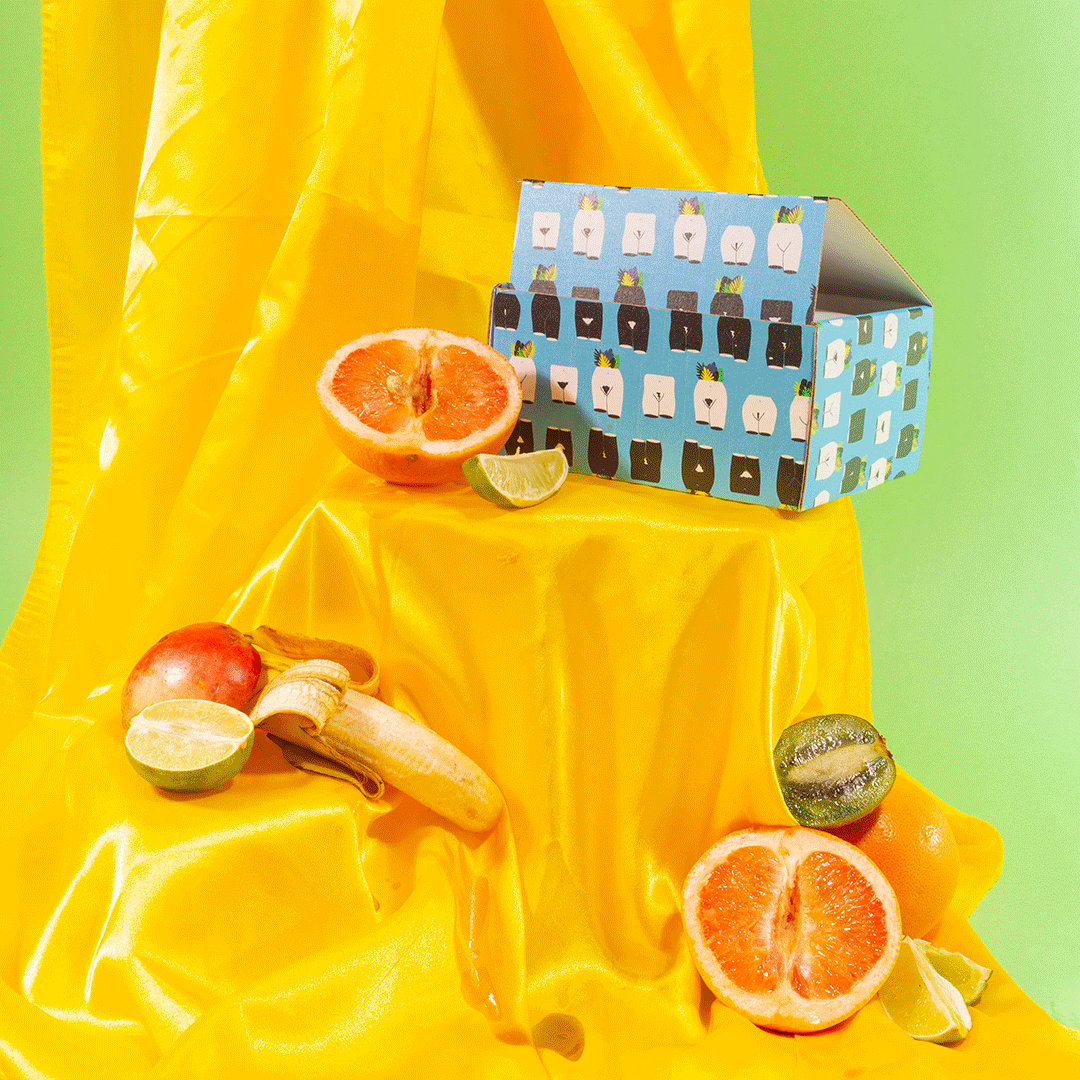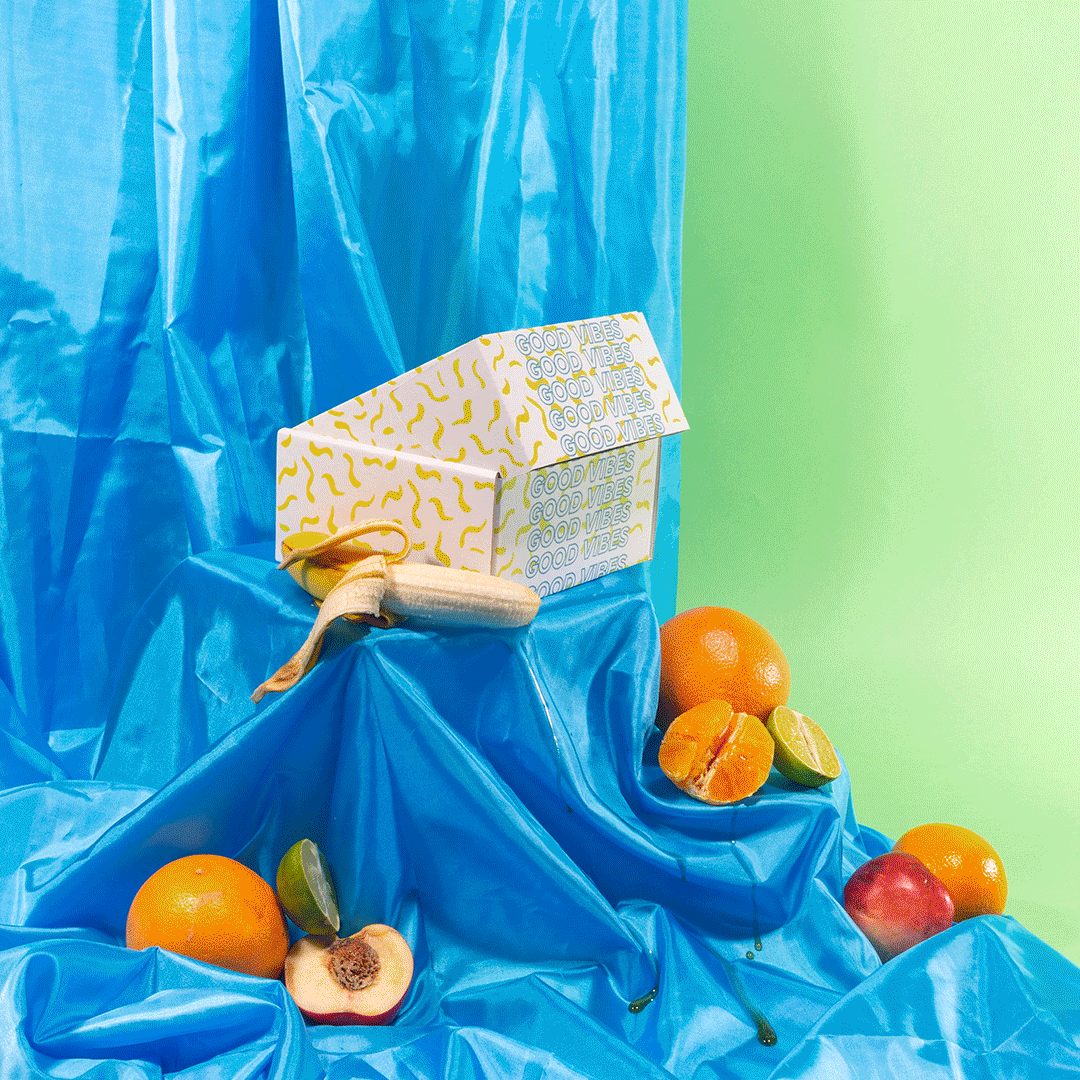 We take it even further and curate boxes for your 
box
(get it?) with items we've tested ourselves and cater it to your specific needs or curiosities. Each box addresses a pelvic health issues: (from left to right) vaginal hygiene, cramp care and pleasure, with many more to come as we grow. We partner with other organizations in the space to connect you to products or services you didn't even know existed, like chocolate that uses Chinese herbal medicine to ease menstrual cramps, or biodegradable body wipes and pads or CBD lube. 
We get exclusive wholesale and trial sizes from our partners and distribute to our community, so you can explore new products that you know have been vetted by the Ovee women ourselves in safe and low risk way.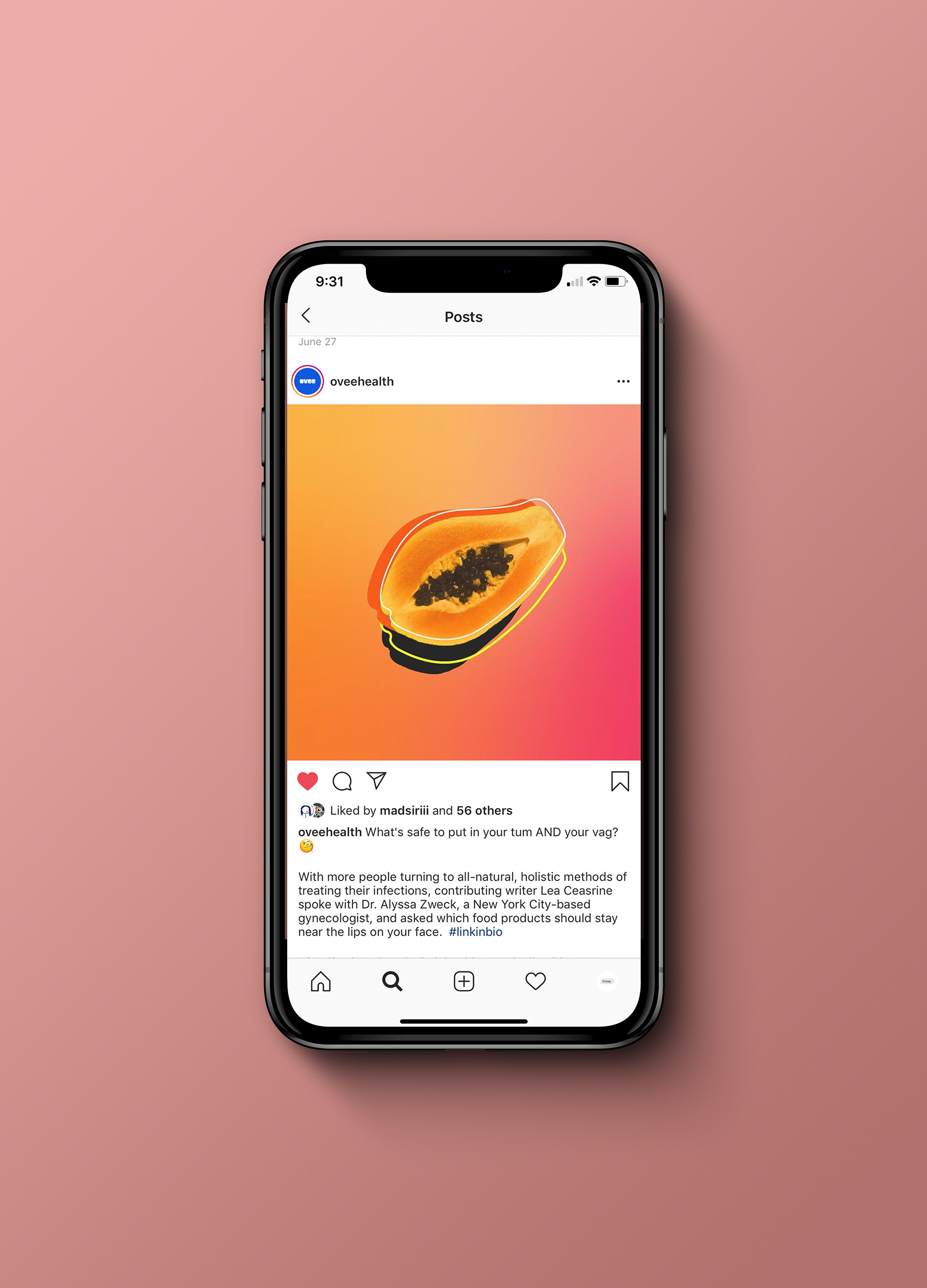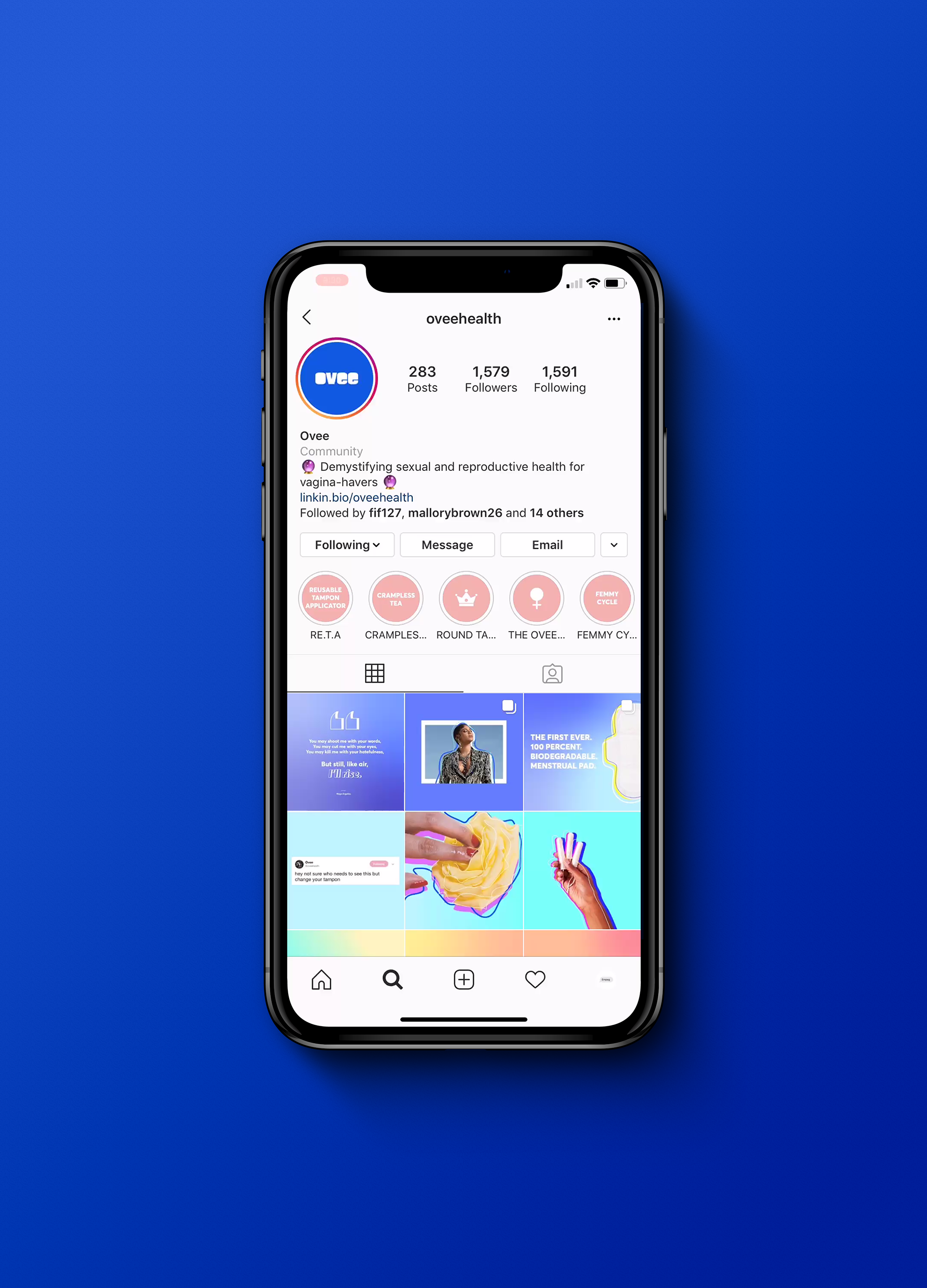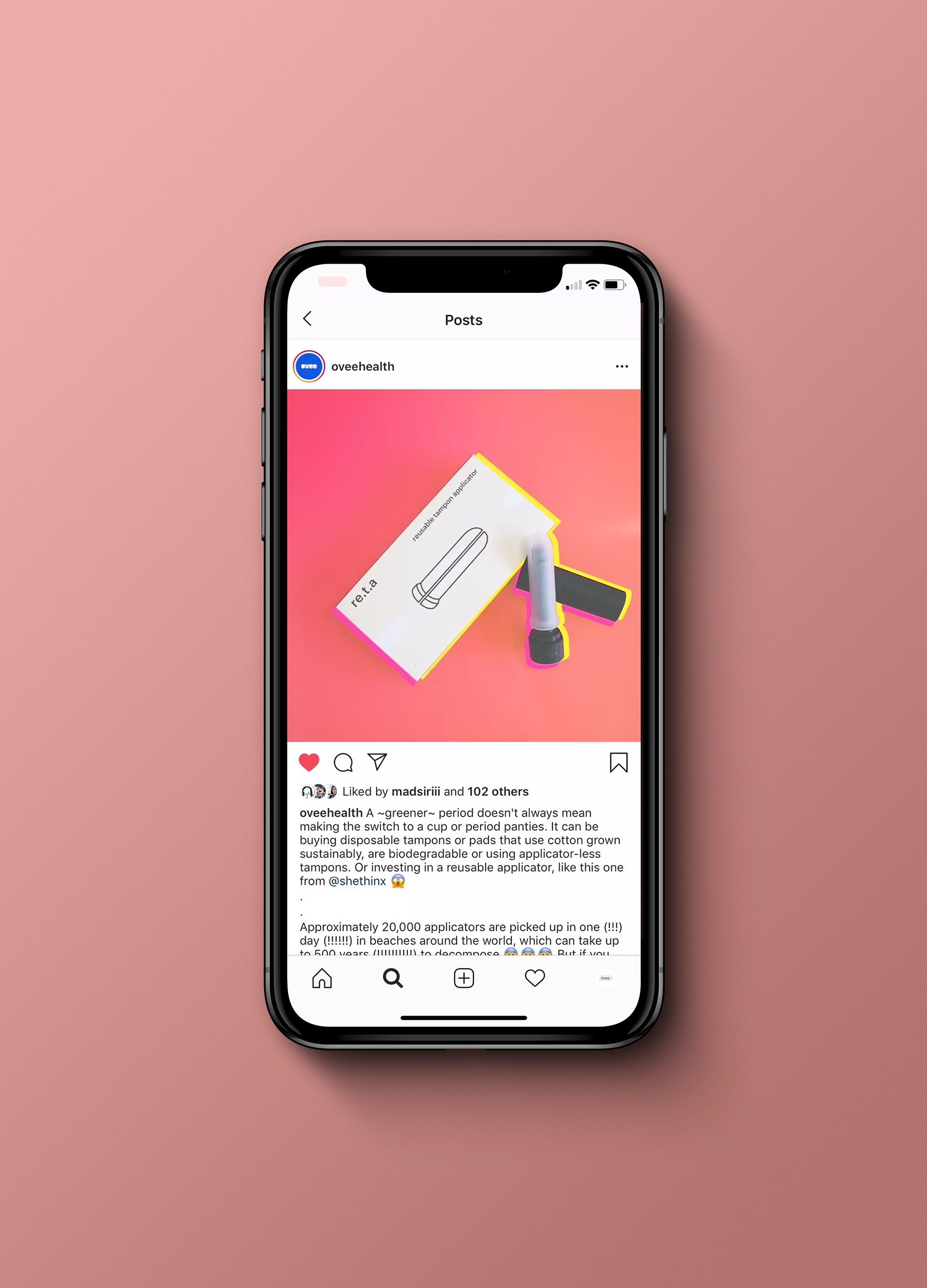 Say what you will about social media, but we love to sprinkle your timeline easy-to-digest bites of information daily. Our social media is also a hub where other members of our community can interact and learn from one another — and we find we learn from them, too. There, we offer one another support and comfort.