FEM TECH HOROSCOPE CAMPAIGN
CONCEPT:

An astrology personality type quiz that tells the user what kind of fem tech product they are based on their sign. This is following the rising trend of astrology in the mainstream. We wanted to hop on the astrology trend while being one of the first to make one specifically for sexual and reproductive health. 
GOAL:
Grow brand awareness and email list in our U.S. and Puerto Rico audiences, gather demographic data
KPIs:

Impressions, click-through rates, email sign-ups
TIMELINE:

7 days for paid promotion
IMPLEMENTATION +
 USER JOURNEY 
​​​​​​​
(click for larger view)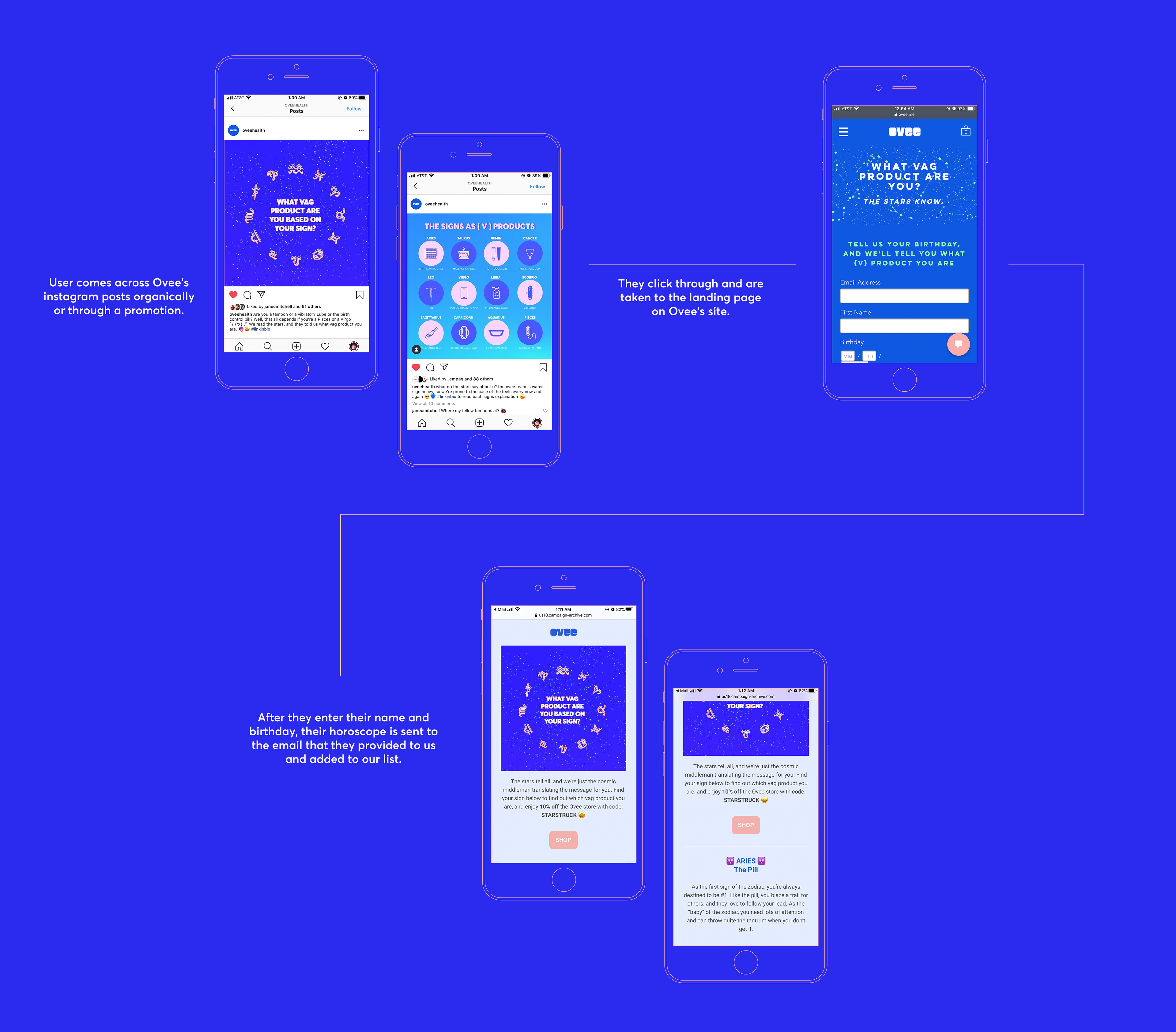 NATIONAL WOMEN'S HEALTH WEEK
CONCEPT:

The week of May 11 was National Women's Health Week. Unlike the Women's Health Weeks in years past, this week in 2020 occurred during peak quarantine. We focused on creating content and directing to resources that helped manage reproductive health safely from home while still using Ovee's signature tact and humor.
GOAL:
Drive traffic, gain followers
KPIs:

Site traffic, time spent on site, click-through rates from social, followers
(click for larger view)​​​​​​​