I was a part of a health communications team that formulated a public health campaign on behalf of the Missouri Department of Health and Senior Services. Informational pamphlets contained in a folder were distributed to legislators, local public health offices across the state and to the general public. The infographics focused on maternal healthcare, child healthcare and special healthcare needs in the state of Missouri. The goal of this campaign was to raise awareness of the necessity of breadth of public health programs and raise funding.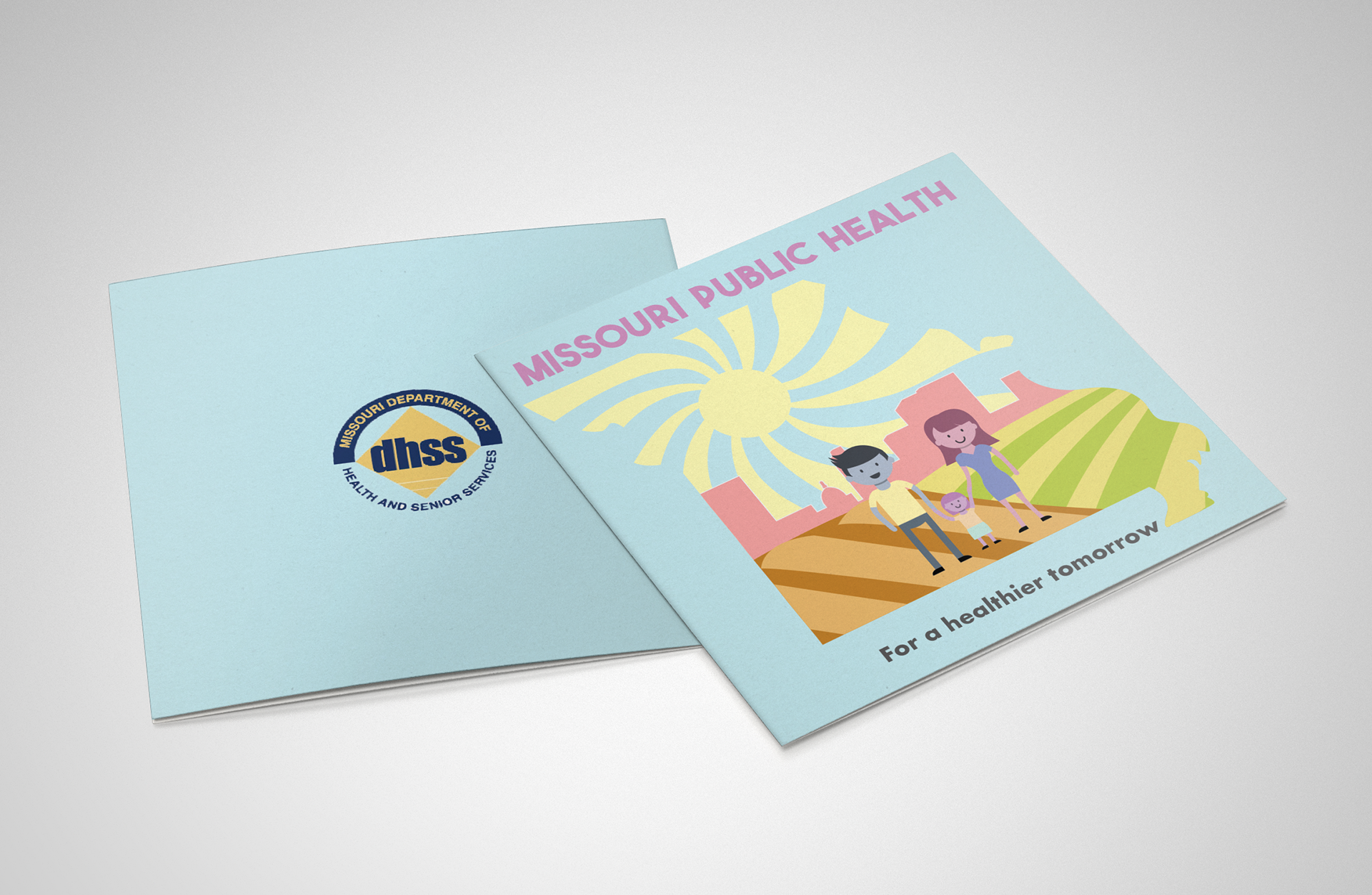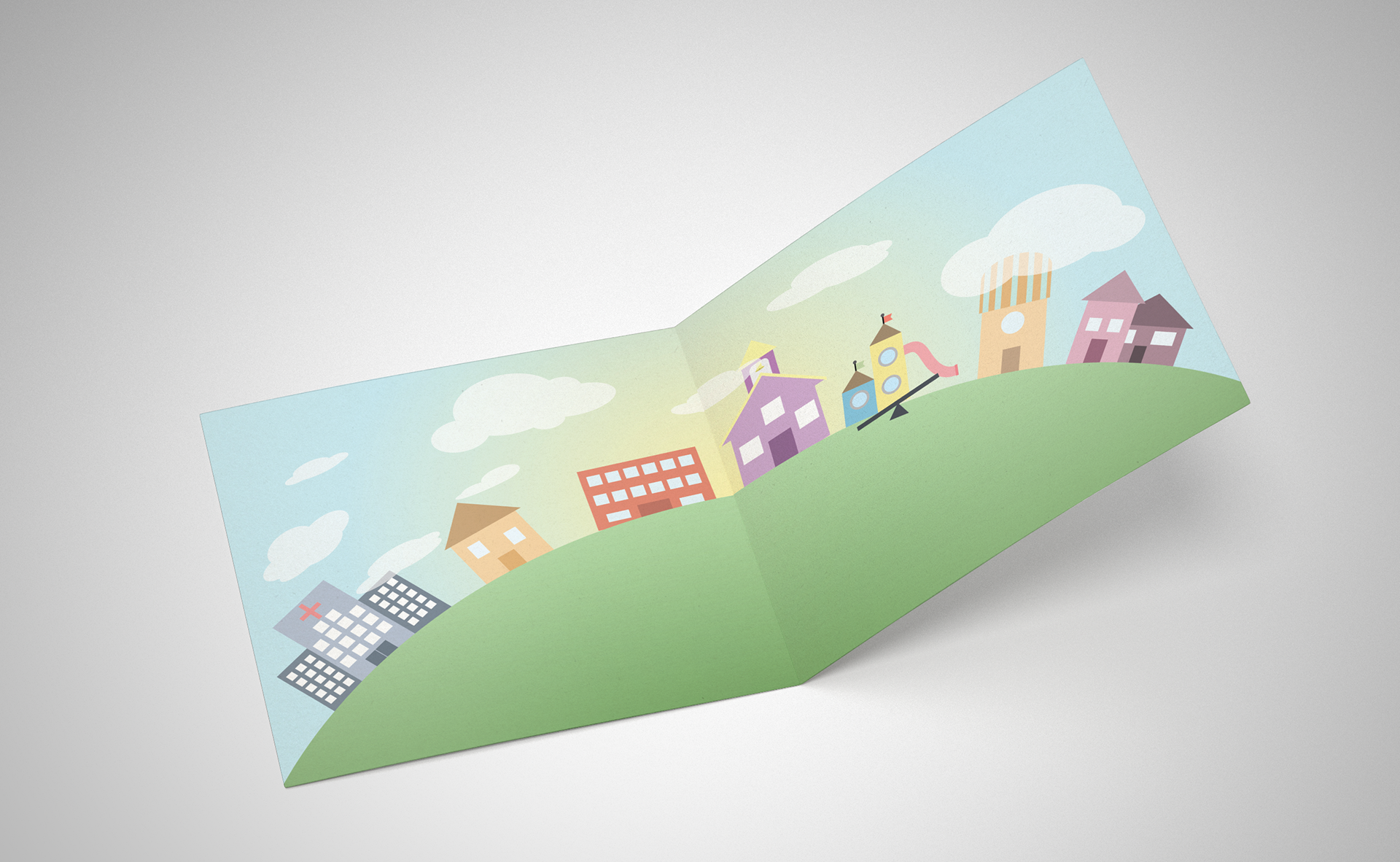 We picked a square folder to hold the main materials being distributed to Missouri legislators. Since these lawmakers receive large amounts of mail in their offices each day, we decided that differently shaped (aka not an 8.5 by 11 inch sheet of paper) and brightly colored graphics to break through the clutter — literally.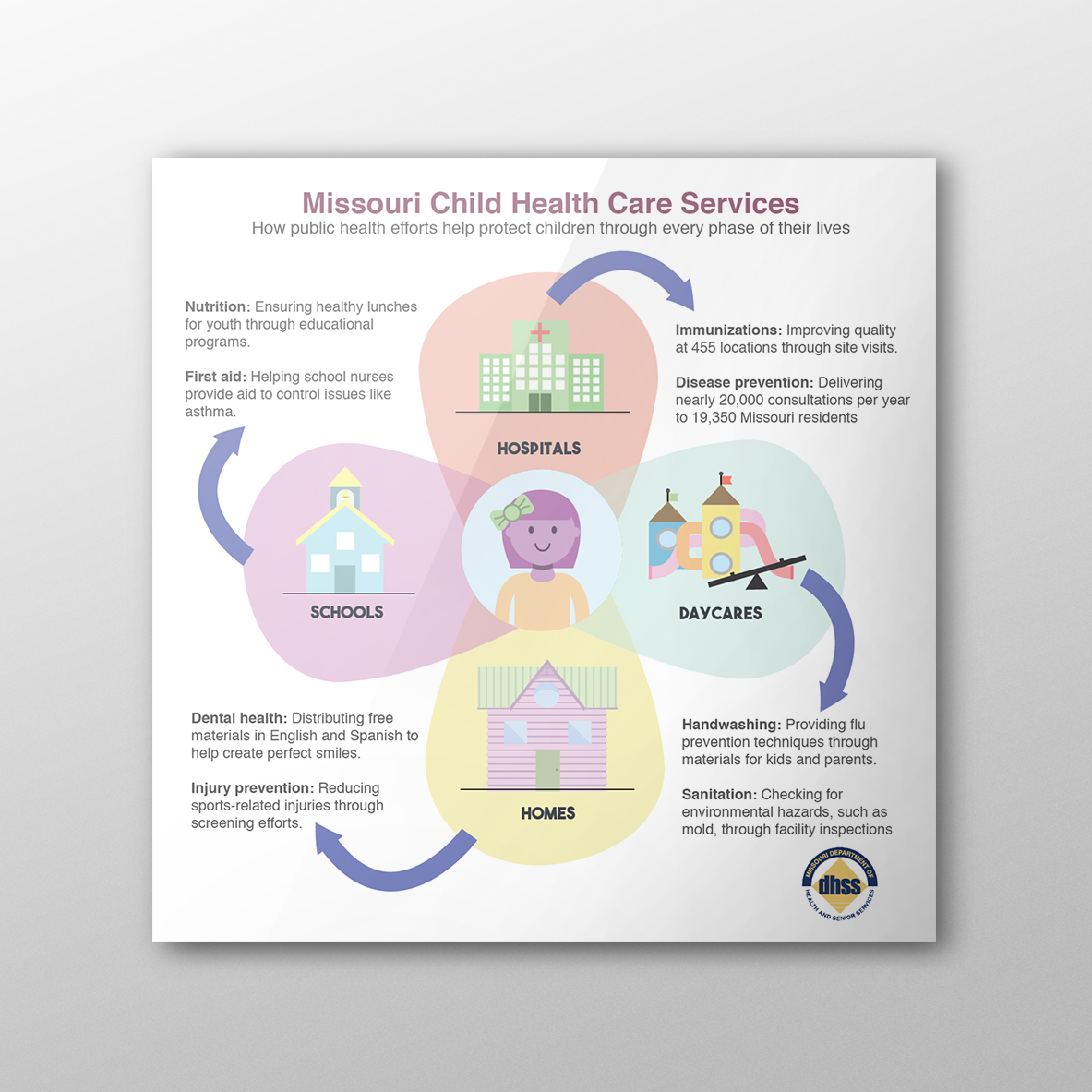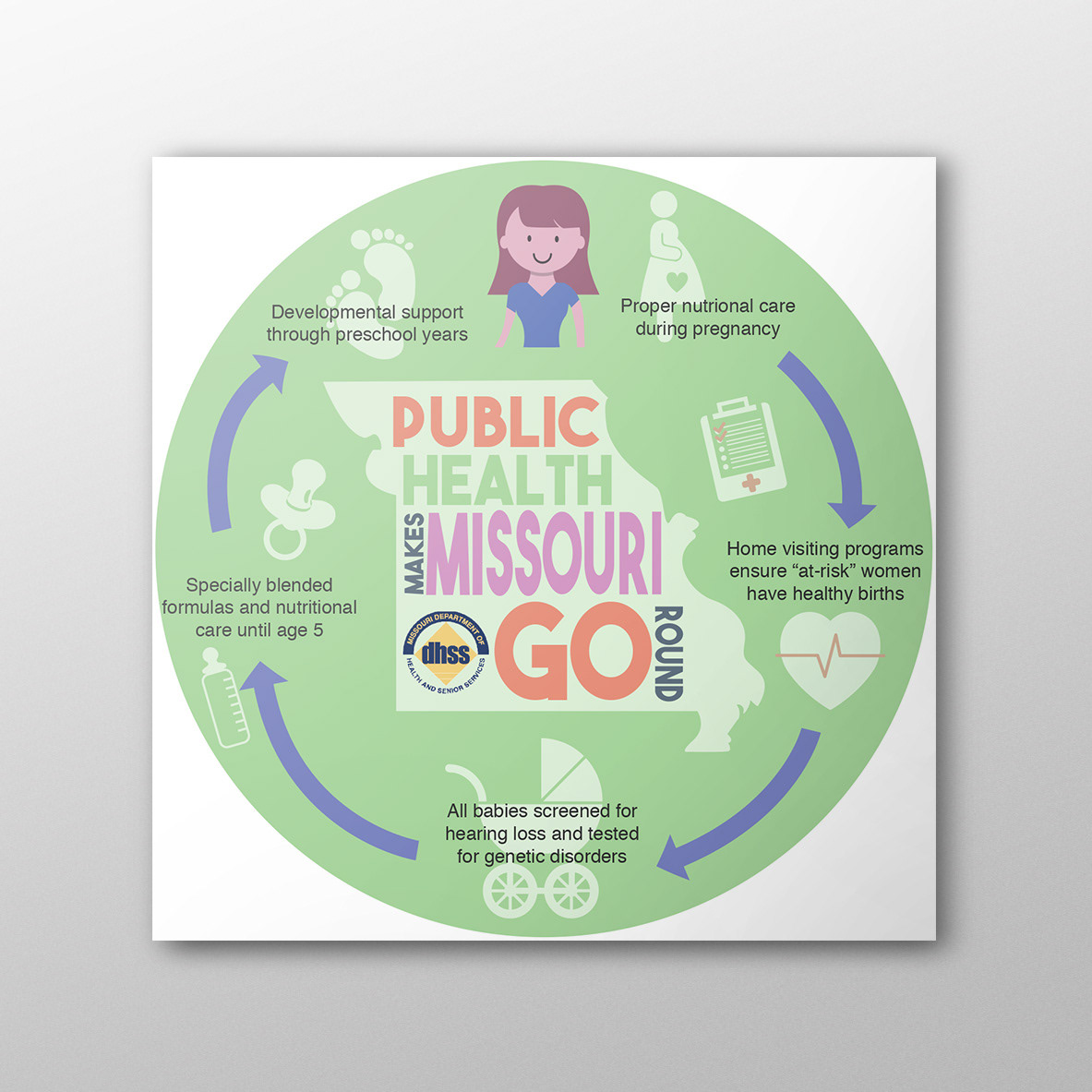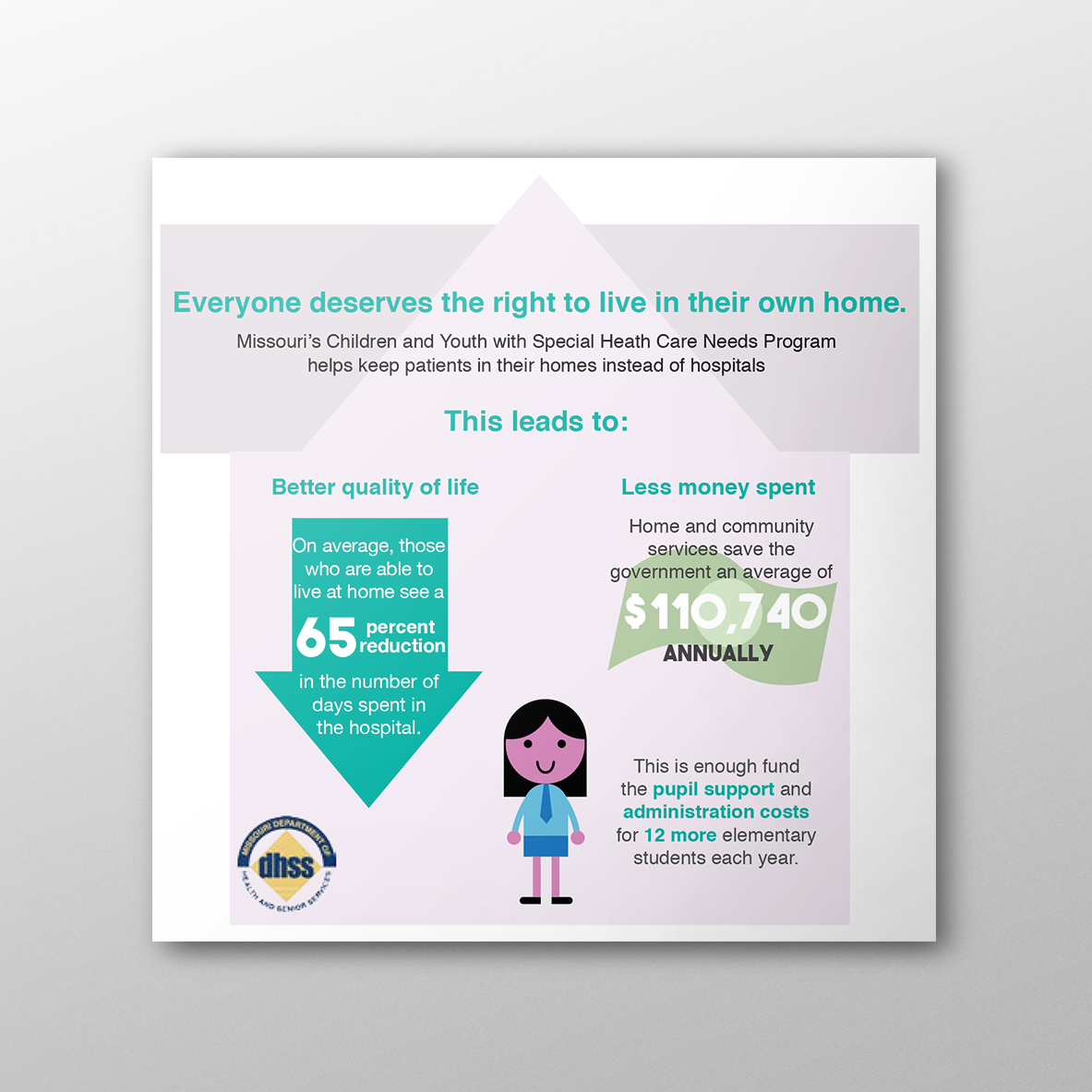 I designed three topic-specific infographics that focused on child healthcare services, maternal healthcare and special healthcare needs. While public health encompasses a large variety of services, we decided that appealing to one's sense of family would be the most effective strategy for raising awareness and funding.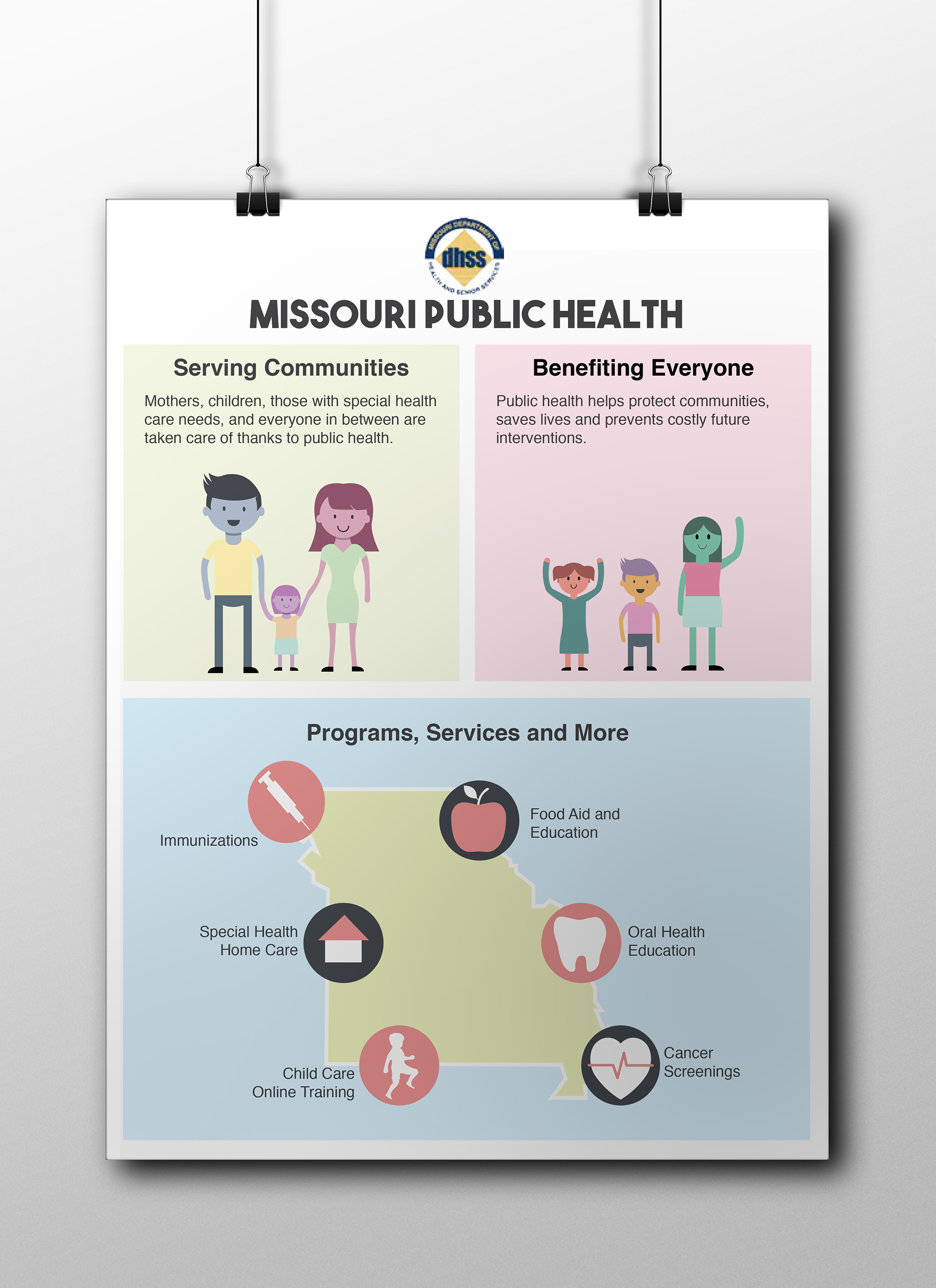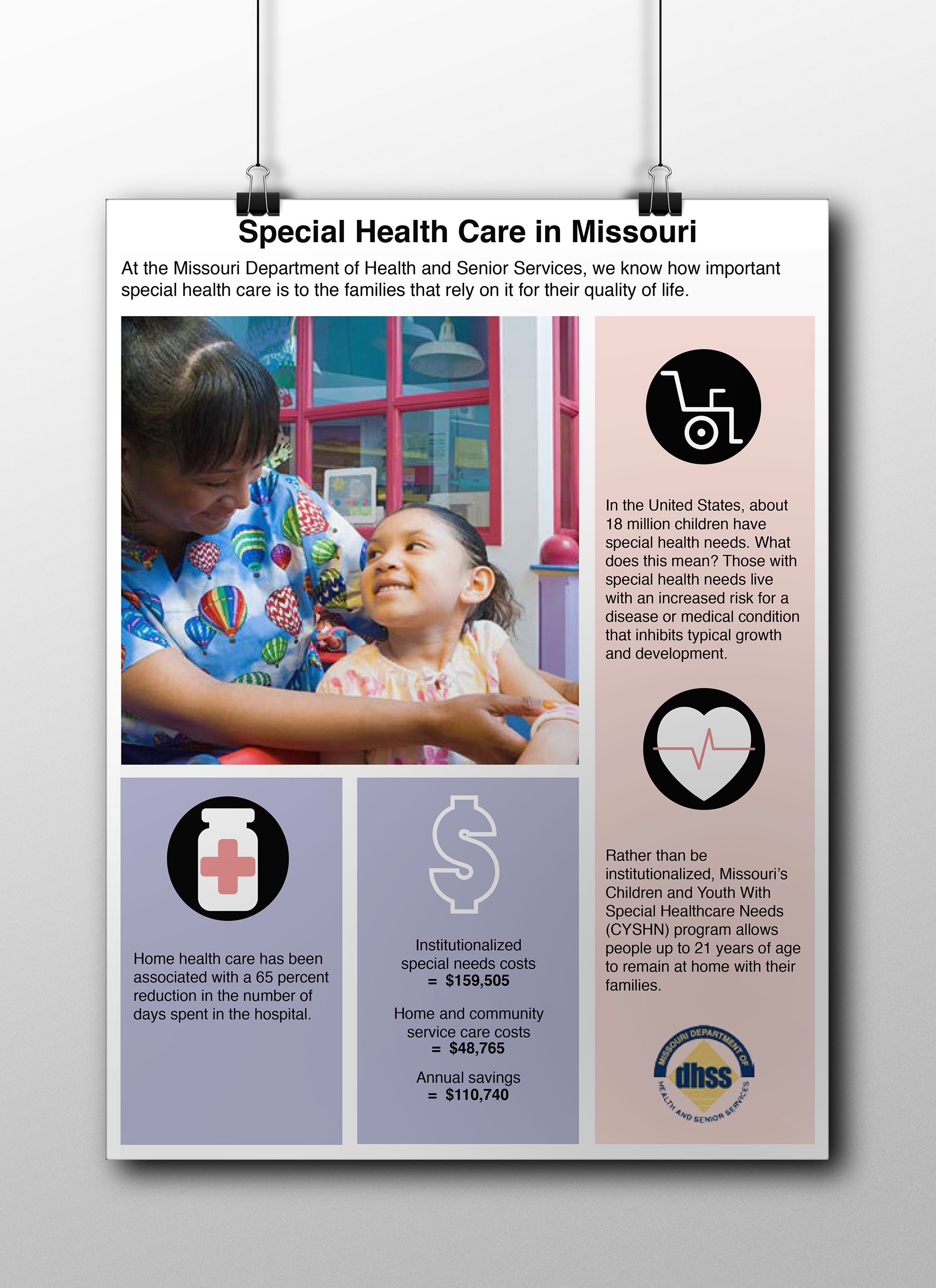 In addition to creating topic-specific infographics, we also made a general public health informational flyer as well as a general topics sheet, which local public health offices could edit and distribute with their own information.